Ross River dredging campaign complete
Pacific Marine Group (PMG) recently completed a dredging campaign in the Ross River for Port of Townsville Limited.
The Ross River Channel is the waterway all PMG vessels utilise to exit and enter the dedicated marine facility, and when the channel becomes silted up, the windows of opportunity to enter and exit the channel become smaller and smaller due to strict underkeel clearance requirements.
For this project, PMG used a spudded 36m x 12m barge (PMG121) fitted with a 40t long arm excavator and sitech 3D control software, to complete the digging task.
The dredge spoil was disposed of on land by first being placed onboard the sidewall fitted 45m x 15m barge PMG150.
The spoil was then moved ashore by the tug PMG Sailfish, for unloading at the barge ramp, and transport to POTL's reclaim area via Moxi dump trucks. PMG was supported by Wilco Logistics on the project.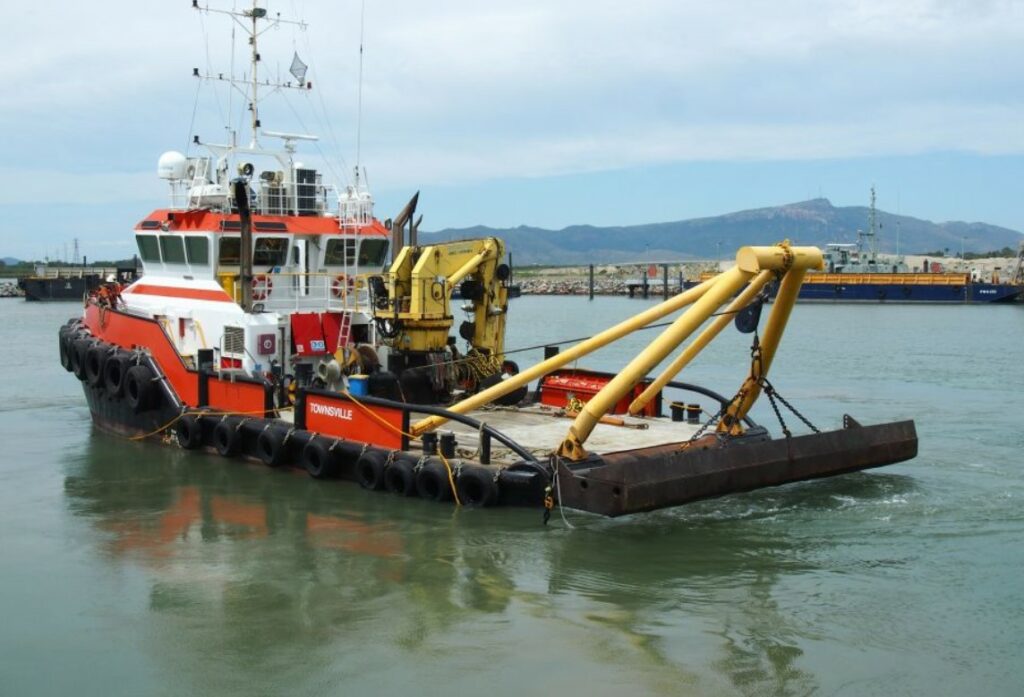 Once all the bulk digging was completed, the channel was levelled using the sweep bar system fitted to the tug PMG Tarka.