New survey vessel BUCK enters service
The U.S. Army Corps of Engineers, Baltimore District's newest survey vessel BUCK has officially arrived in Baltimore.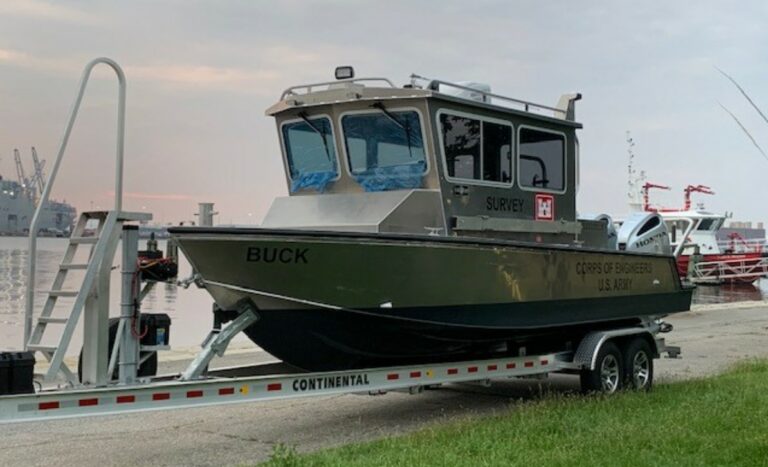 The vessel, built by Silver Ships of Theodore, Alabama, is 26 feet in length and powered by twin 200 horsepower motors.
BUCK is named after Richard Buck, who was the survey section chief at Baltimore District for many years.
According to the Corps, the new vessel will become the workhorse for Baltimore District's small navigation projects and is equipped with single and multi-beam sonars for hydrographic surveys.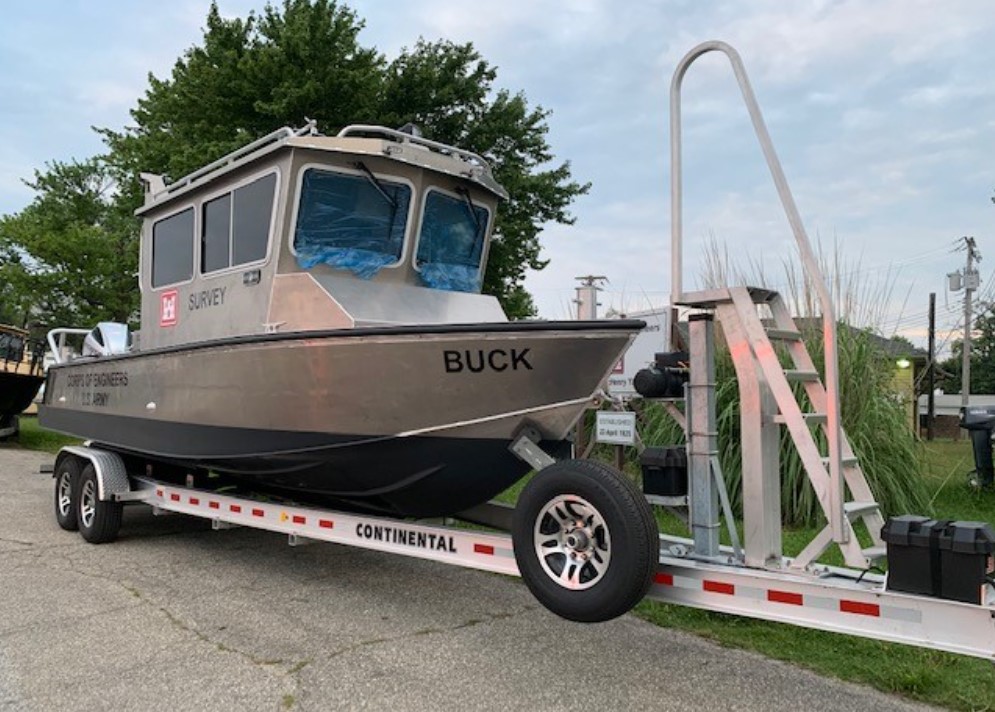 The District's Hydrographic Survey Section actively supports the maintenance of more than 100 Federal navigation projects on the Chesapeake Bay and its tributaries.
Survey vessels conduct various kinds of surveys on all active federal channel projects to evaluate their current condition and determine if any dredging may be required.