The First Eco & Hybrid Pipeline for Dredging in the World – With Wireless Remote Control
Kiasma Group, an Italian EPS (Engineering Procurement Services), Leader in Sediment Transport Systems for the Dredging and Mining Industry, has developed an integrated approach using products and Technologies that reduce CO2 Emissions for Sustainable Dredging. In this perspective, Kiasma has recently presented the world's first Hybrid Device for Dredging pipelines, with wireless Remote Control.

In an interview, Kiasma CEO Dr. Martina Crotti reiterates that "Our corporate mission, as the very justification for its existence, is to devote itself with passion and self-denial, distinguishing itself from all others, with an unavoidable guiding principle interconnected with the environmental, economic and social spheres."
This is how products and goods with high added value are created in order to make them useful to satisfy an energy transaction in line with the COP26 agreements on Climate Change, for a Social Sustainability balance for present and future generations.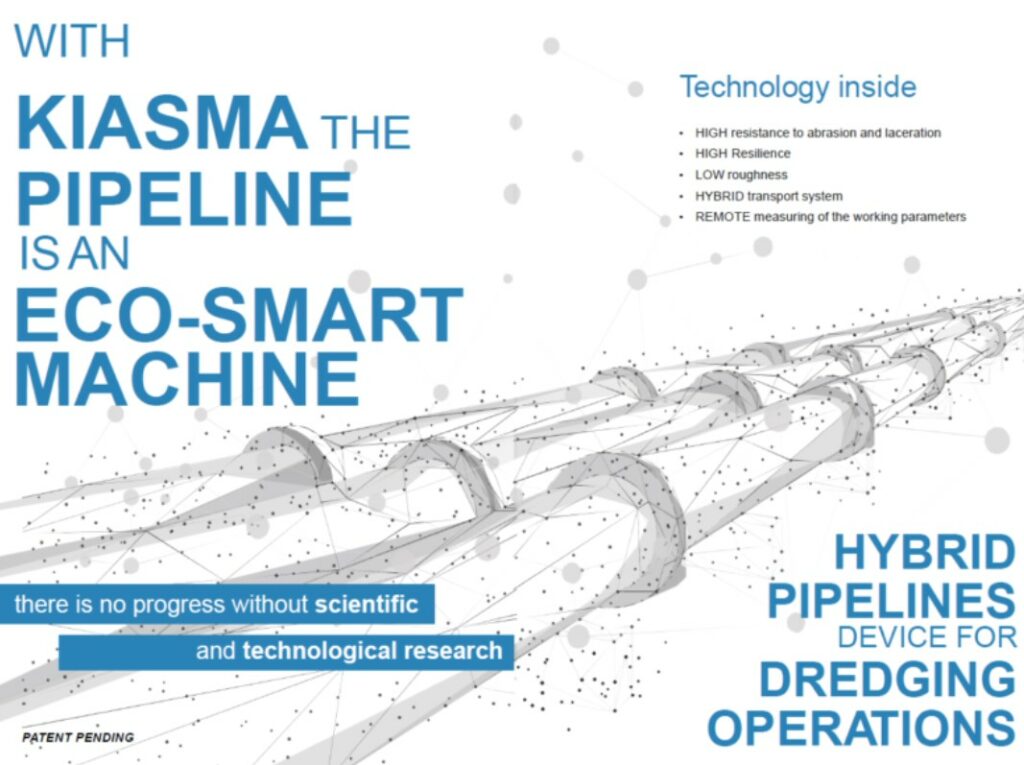 With these guiding principles, Kiasma is committed since 2018, to make a contribution to Country Sustainability, and in particular in Developing Regions.
Government policies also expect Industries to improve products and processes with Development activities (R&D), ready to remove Economic and Social obstacles that prevent full Development by enacting ad hoc laws, regulations and incentives.
Kiasma is an EPS (Engineering-Procurement-Service) whose core business is Floating Pipelines, Training and on Site Service and boasts its presence in construction sites all over the world as well as intergovernmental agreements with various Countries, offering seminars on "Eco-Sustainable Science and Technology applied to the Sector of Transport of Materials in the field of Dredging".
As Parent Company Kiasma boasts Multidisciplinary Scientific collaborations of the highest International level (Climatology, Hydrodynamics, Mineralogy, quantitative modelling of Sediments in Waterways, Ports, Lagoons, Deltas, Mines, etc.), while as "Technologies", the company boasts International patents with Hybrid Thermoplastic pipeline "Eco-Smart Machine", exploiting the energy produced by Renewable sources and with predictive systems for constant monitoring of the Dredging line via Wireless (constant control of Abrasion – Pressure – Temperature).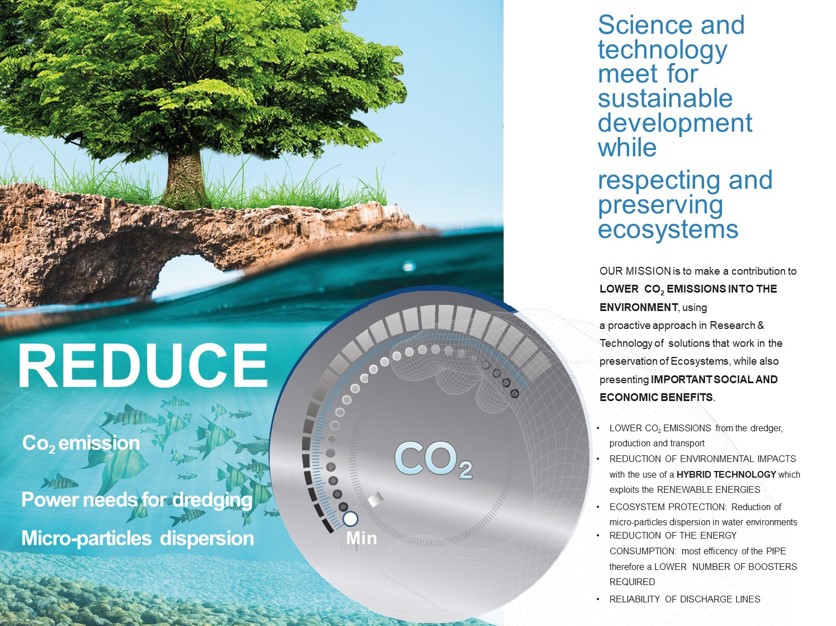 With this System Kiasma reduces by about 17-20% the Emission of CO2 into the Atmosphere coming from diesel-fueled internal combustion engines used on the Dredgers, and by 30-40% the Microplastics in the Marine Environment as the progressive wear of the internal surface of the Pipelines with the KNN System is very limited even in the presence of heavy mixtures (High Abrasion and tear Resistance, high Resilience).
According to Kiasma, all systems are applicable in Discharge Lines from 12″ up to 40″.
For more information go to http://www.kiasmasrl.it/kiasma-mission/