Over $5M for local dredging projects in Massachusetts
The Baker-Polito Administration has awarded more than $5 million in grants to nine dredging projects through the Massachusetts Dredging Program, established to promote the strength and sustainability of the Commonwealth's coastal harbors through support of saltwater dredging.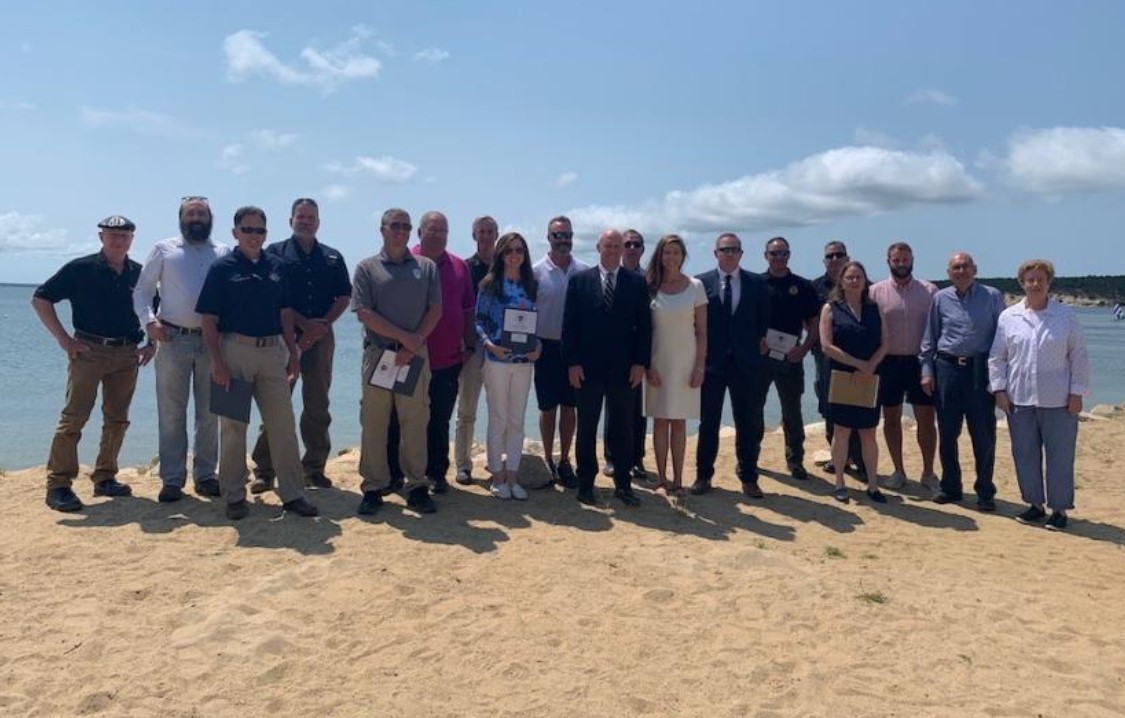 The Dredging Program awards grants on a competitive basis, with a focus on shovel-ready projects that contribute to the economic vitality, recreational value, public safety, and resilience of coastal harbors. Yesterday's announcement was made at the Boathouse at Chequessett Club in Wellfleet.
"Our strategy for accelerating the Commonwealth's economic recovery includes targeting key support toward important sectors in the maritime industry that play vital roles in our coastal communities," said Governor Charlie Baker.
"By providing a dedicated source of funds for saltwater dredging, the Massachusetts Dredging Program can ensure more projects that are ready to move into construction, can do so," said Lt. Governor Karyn Polito.
The Massachusetts Dredging Program is administered by the Executive Office of Housing and Economic Development (EOHED) and financed through capital funds authorized under the 2018 Economic Development Bond Bill.
Applications for the 2021 grant round were evaluated in collaboration with staff at the Massachusetts Office of Coastal Zone Management (CZM) and the Seaport Economic Council.
The announced grants will support the removal of nearly 420,000 cubic yards of harbor material, deepening berths or navigational channels in nine communities.
Approximately two thirds of this material will be beneficially reused for the nourishment of public beaches in six communities. These projects will expand or preserve the use of over 3,500 moorings and dockage slips, and navigation for more than 200 commercial vessels.
Since 2019, the Massachusetts Dredging Program has awarded over $11 million for 13 public dredging projects, tapping into more than $16 million in matching funds.
In total, these projects have expanded or preserved the use of over 5,800 moorings and dockage slips, and navigation for over 500 commercial vessels, and the livelihoods of more than 50 private boatyards, marinas, yacht clubs, and other harbor-dependent enterprises.
In addition to these awards, an additional 10 grants, totaling almost $3.6 million, were awarded through the Commonwealth's 2018 dredging pilot program, the precursor to the Massachusetts Dredging Program, which is the Commonwealth's first standalone grant program with dedicated funding to support saltwater dredging.
Massachusetts Dredging Program Grant Recipients
Barnstable Harbor Entrance Channel Dredging Project – $55,000;
Pocasset River Dredging Project – $250,000;
Stage Harbor Entrance Dredging Project – $550,000;
Sesuit Harbor Maintenance Dredging Project – $75,000;
Allen Harbor Dredging Project – $36,000;
Holmes Wharf Dredging Project – $14,200;
Plum Island's North Point Nourishment Project – $262,500;
Plymouth Harbor Dredging Project II – $1,300,000;
Wellfleet Harbor Maintenance Dredging Project – $2,500,000.