Work continues on the UK's largest coastal defences project
Another wall lift, under the Southsea Coastal Scheme, was completed last week to connect the rear steel pile line to the old city walls at the caponier, reports the Portsmouth City Council.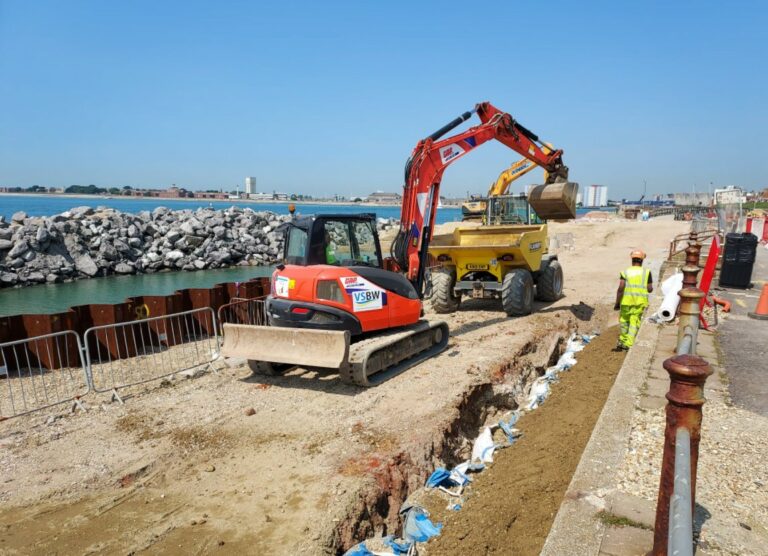 After the concrete has set and the formwork (structure built to act as mould for the concrete to be poured into) is removed, it will stand ready for the fitting of the Purbeck limestone masonry later in the year.
In the latest update, the council also said that the old sea defences are almost all removed now, the next stage of marine work kicks off again at the end of the week, with the continuation of weekend working.
The anorthosite rock, which is currently being stored on the foreshore at the east, will be moved and placed to it's final position in front of the front pile line on the west of the Spur Redoubt.
Also ongoing from last week is the work to the sub base of the new promenade on the eastern side of the Spur Redoubt, approaching Clarence Pier. The crews are excavating and replacing the existing base with a more consistently sized material than the existing fill to create a more stable and long lasting walkway.
The Southsea Coastal Scheme is the UK's largest local authority-led coastal defences project, worth more than £100M. It will stretch for 4.5km from Old Portsmouth to Eastney, and help to reduce the risk of flooding to more than 10,000 homes and 700 businesses.