PHOTO: Mighty TSHD Uilenspiegel on the Elbe
DEME Group has just released this amazing photo of their mighty trailing suction hopper dredger (TSHD) Uilenspiegel alongside the water injection dredger (WID) Dhamra.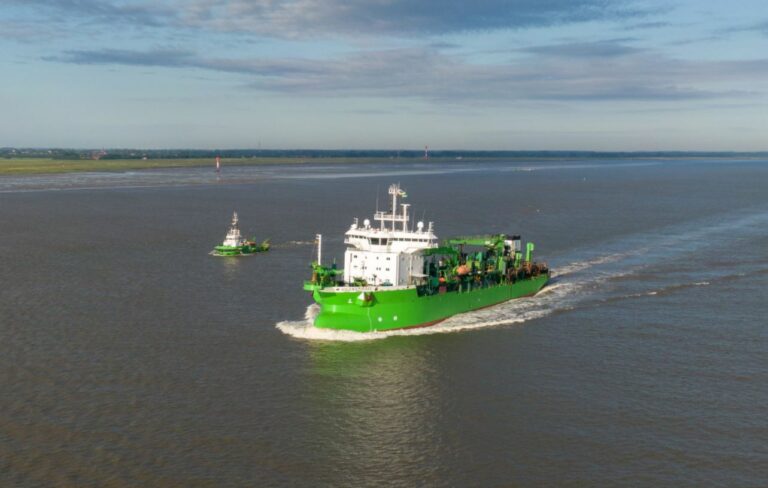 The Uilenspiegel has been working close to Hamburg, while the Dhamra was dredging high spots in the fairway of the River Elbe.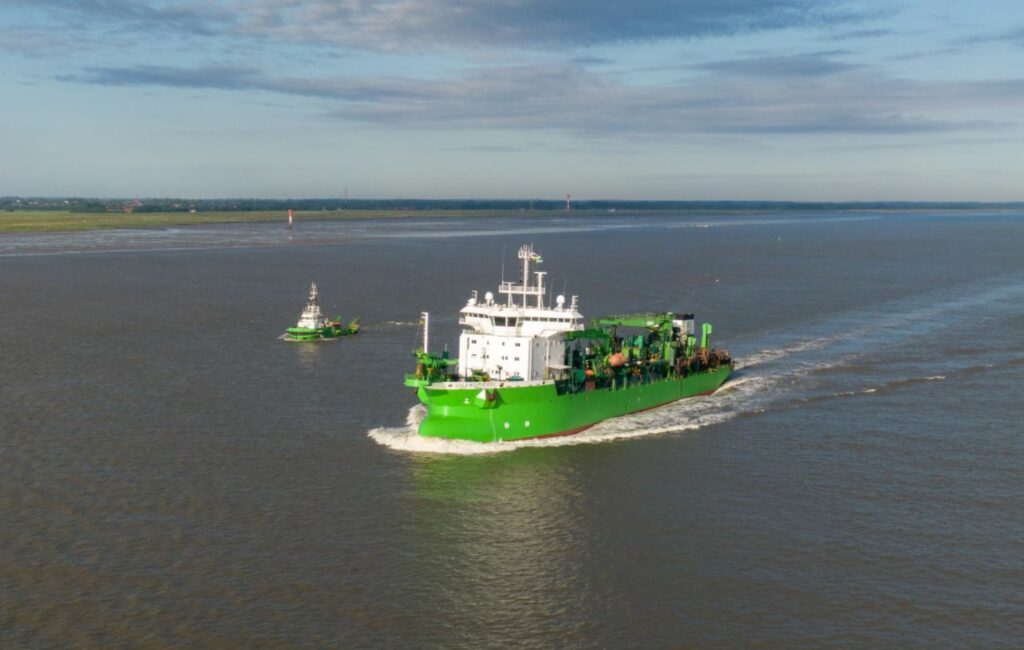 According to DEME, these two vessels travelled alongside each other along the River Elbe before the Dhamra waved farewell as the Uilenspiegel headed off to her next project.