Just in last decade, dredging works across the country have added an additional 2,300 kilometers of navigational waterways to Bangladesh's river system.
In 2012, following a renewed Bangladesh government dredging initiative, Ellicott began supplying dredges to the Bangladesh Inland Waterway Transport Authority (BIWTA) and the Bangladesh Water Development Board (BWDB).
In the past decade, these two governmental organizations have purchased 32 dredges, over half of which are Ellicott dredges.
This includes a mix of the Series 1270 18-inch Dragon®, Series 1870 20-inch Dragon®, and the Series 3870 26-inch Super Dragon™ dredgers. The first Ellicott® brand dredge was supplied to the Bangladesh government, known as East Pakistan at the time, in 1963.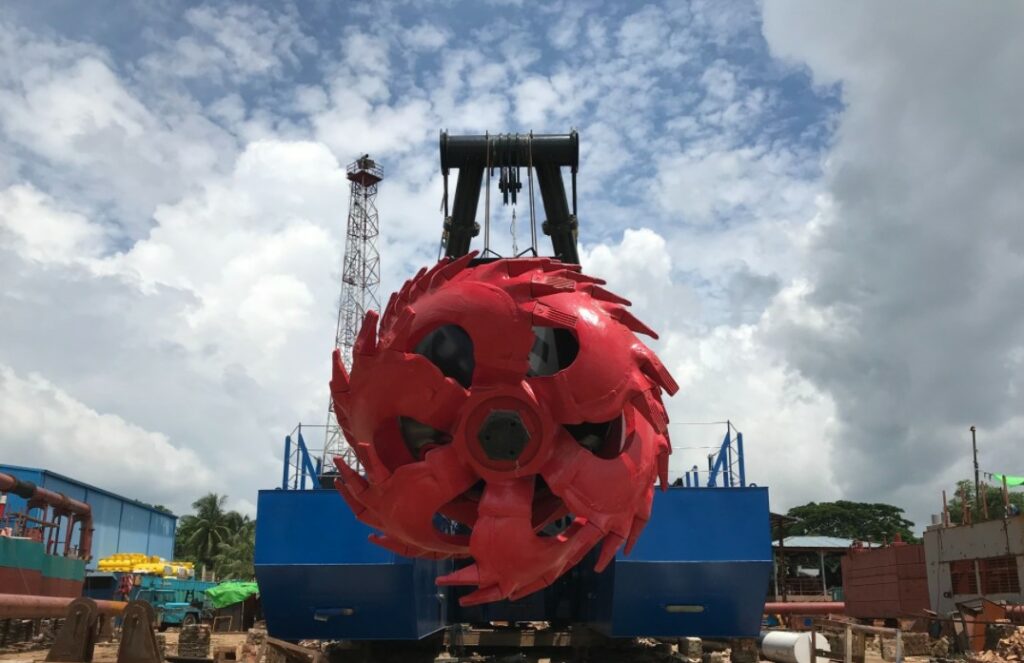 Most recently ten (10) Ellicott dredges were inaugurated on May 6 by Prime Minister Sheikh Hasina. At the inauguration event, the Prime Minister inaugurated over 100 marine vessels including the Ellicott cutter suction dredgers. The new Ellicott units join many privately owned dredgers working throughout Bangladesh.
Due to that lack of maintenance, construction, and natural sedimentation, waterway navigation in Bangladesh can be difficult. With the assistance of Ellicott Dredges, Bangladesh now has 5,900km of accessible waterways during the dry season, up from only 3,865km in 2005.