DEME Group has just released this beautiful photo from their River Elbe dredging project in Germany – a familiar ground for DEME and its crews.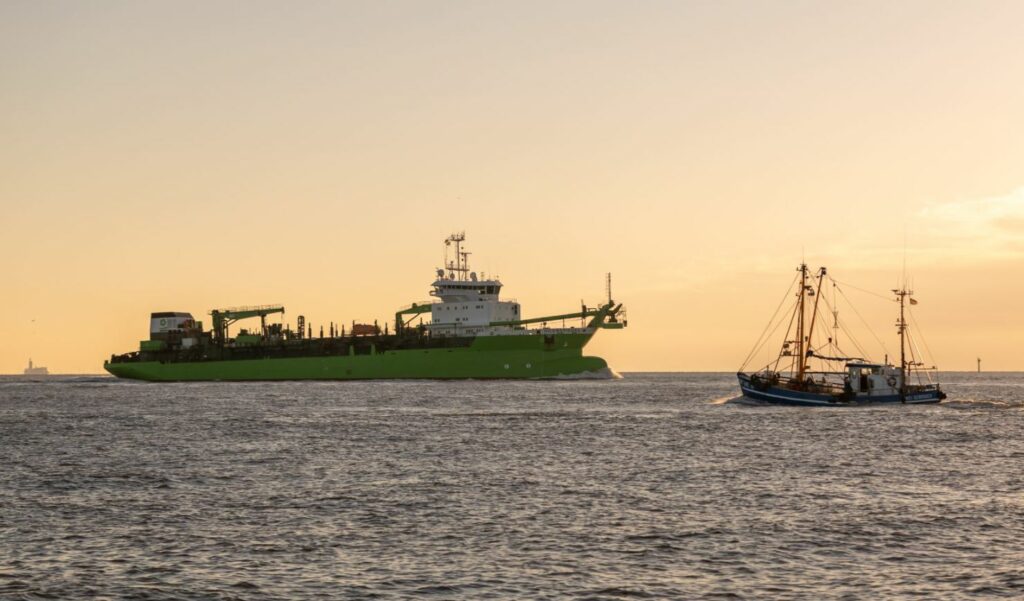 "On a calm, sunny morning, this small fishing vessel sails alongside our trailing suction hopper dredger 'Uilenspiegel', as they both focus on the day's work ahead," said DEME.  
'Uilenspiegel' and 'Lange Wapper' were deployed for maintenance dredging works close to Hamburg over the past months.