Orion Marine Group has just posted a before and after photo from a recent dredging project in Port Mansfield, Texas.
This dredging program began last October with the main aim to restore the channel to Port Mansfield to full channel depth and width.
The $15 million maintenance dredging project included removal of over 1.8 million cubic yards of material from the main channels between the Padre Island jetties and the entrance to Port Mansfield.
The removed sediment, approximately 970,000 CY of it, was used for beach nourishment at the beach on Padre Island National Seashore. The rest of the dredged material was placed at the recently completed beneficial use bird island in the Laguna Madre.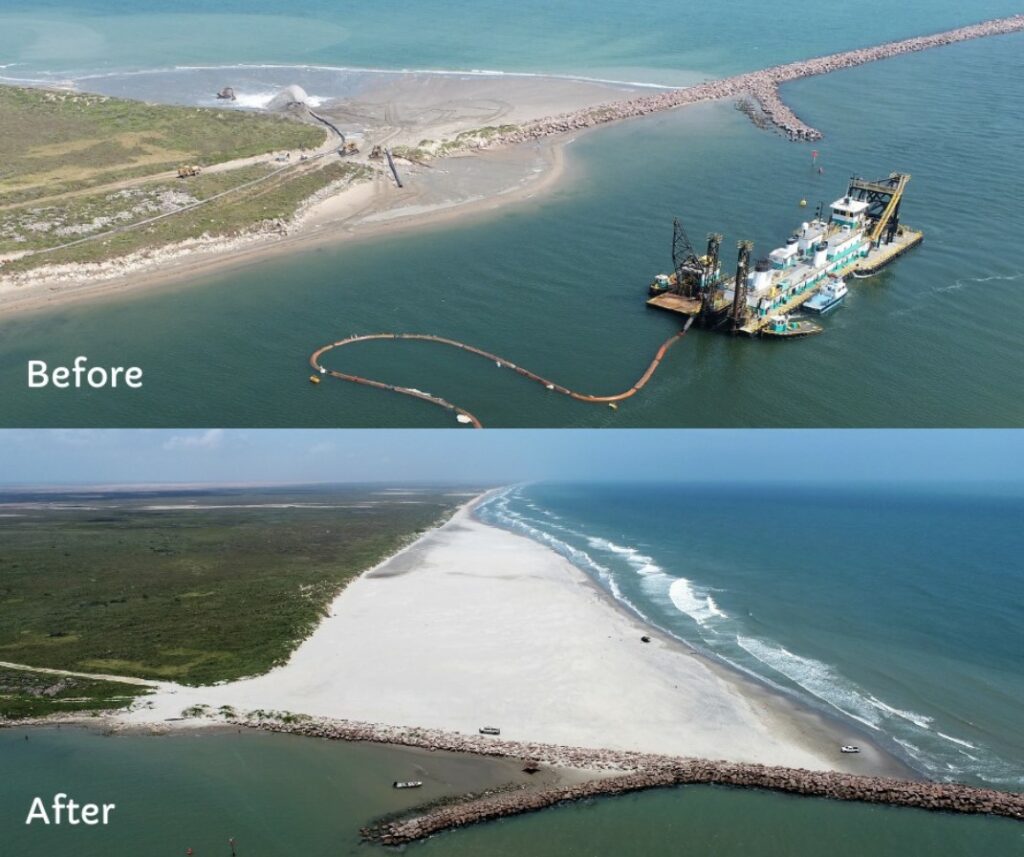 Once dredging was finished in the first quarter of 2021, the beach was seen being enjoyed by locals almost immediately.