The trailing suction hopper dredger (TSHD) Vox Apolonia was launched at the Keppel Singmarine Shipyard Pte Ltd in Singapore earlier this week.
Through this, Van Oord achieved another important milestone for the newbuild project team of the three LNG trailing suction hopper dredgers (TSHDs).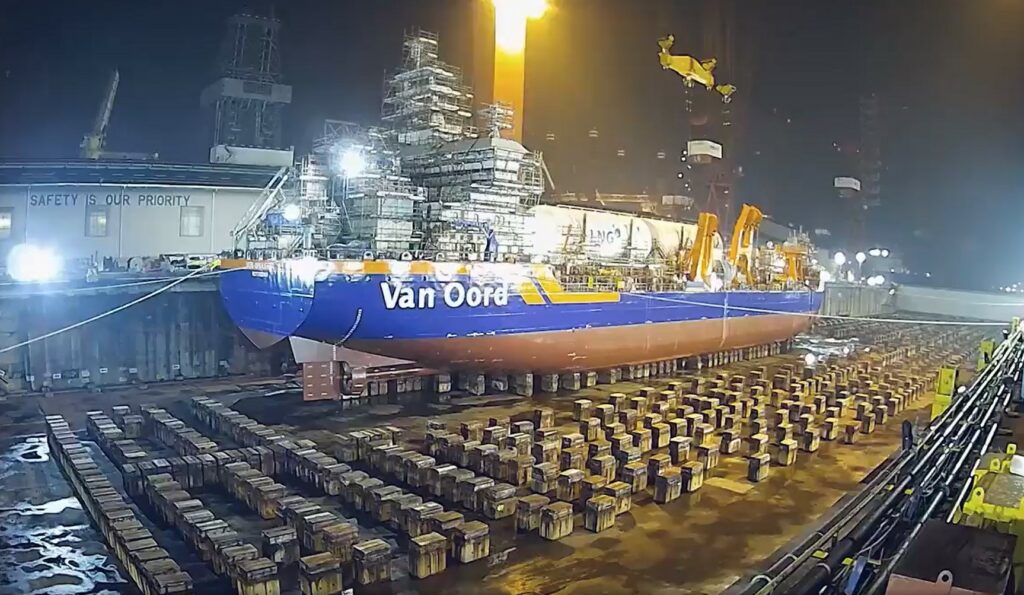 The hull of the LNG dredger was built in a dry dock and launched by means of a float up, which means that the dry dock slowly fills up with water.
The completion and commissioning of the vessel will take place at the outfitting quay of the shipyard.