New state-of-the-art dredger Hanson Thames completes sea trials
A new, state-of-the-art marine aggregate dredger Hanson Thames has successfully completed its sea trials, reports Hanson UK.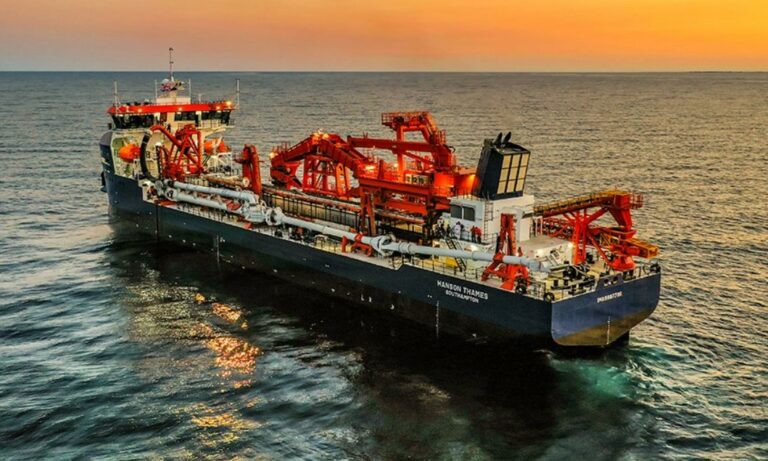 Built by the Damen Shipyards Galaţi in Romania, the Hanson Thames is the latest vessel in Damen's series of newly designed and recently launched specific marine aggregate dredgers.
The vessel will be used by Hanson's marine business to extract aggregates in the British Channel and the North Sea.
"We are now looking forward to welcoming this newbuild into active service supplying sand and gravel for the UK construction market," said Hanson UK.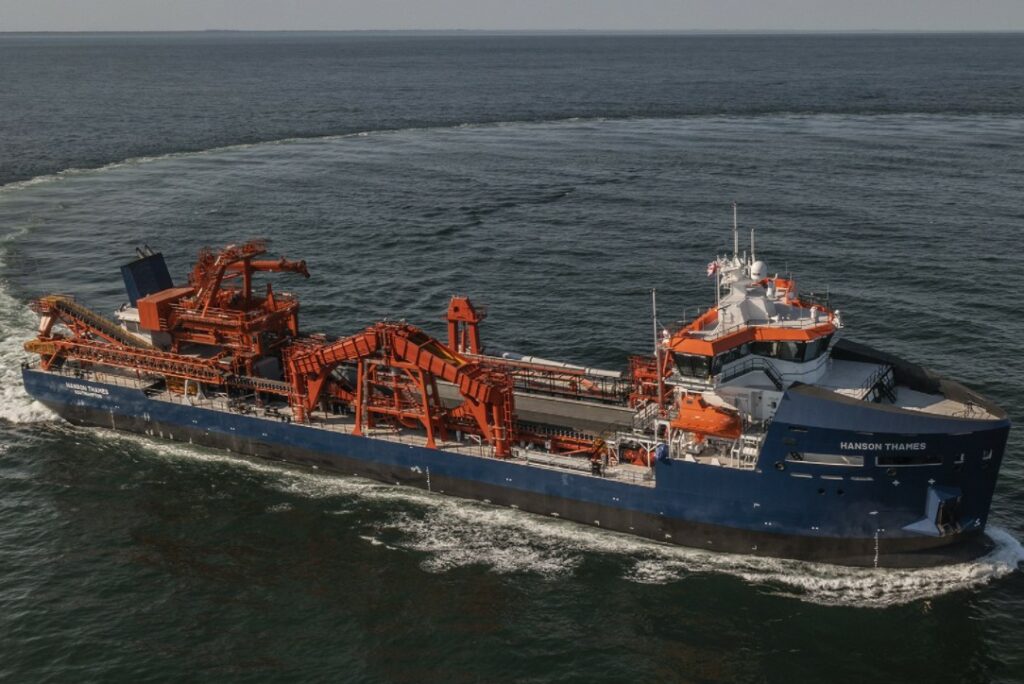 Aided by a number of special features specific to its innovative design, including a 1,400 kW permanent magnet electric motor which powers the dredge pump, the vessel is able to dredge aggregates at -55m.
The new dredger also features a dry unloading system built by Damen's partner PLM Cranes BV.
According to Damen, the Hanson Thames design achieves the optimal balance between payload and efficiency within limited dimensions and is ideally suited to operating within the dimensions of Shoreham lock on the English south coast.