First contract awarded for CEPP EAA Reservoir
The U.S. Army Corps of Engineers, Jacksonville District has awarded the first construction contract for the Central Everglades Planning Project Everglades Agricultural Area Phase reservoir, a key component of the Comprehensive Everglades Restoration Plan (CERP).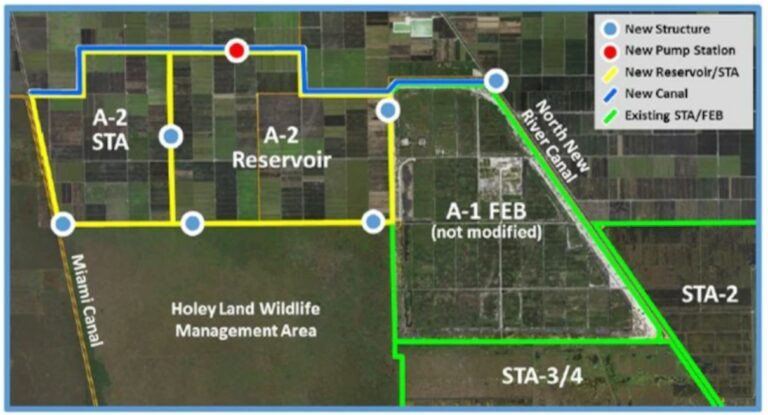 The $79.8 million Contract 10A was awarded to Phillips & Jordan, Inc. from Knoxville, Tennessee, on September 23, 2021.
The contract calls for the construction of the reservoir inflow/outflow canal, seepage canal and maintenance road along the northern boundary of the proposed EAA Reservoir in Palm Beach County, Florida.
Work on this project is anticipated to be completed by the end of 2023, depending on conditions in the field.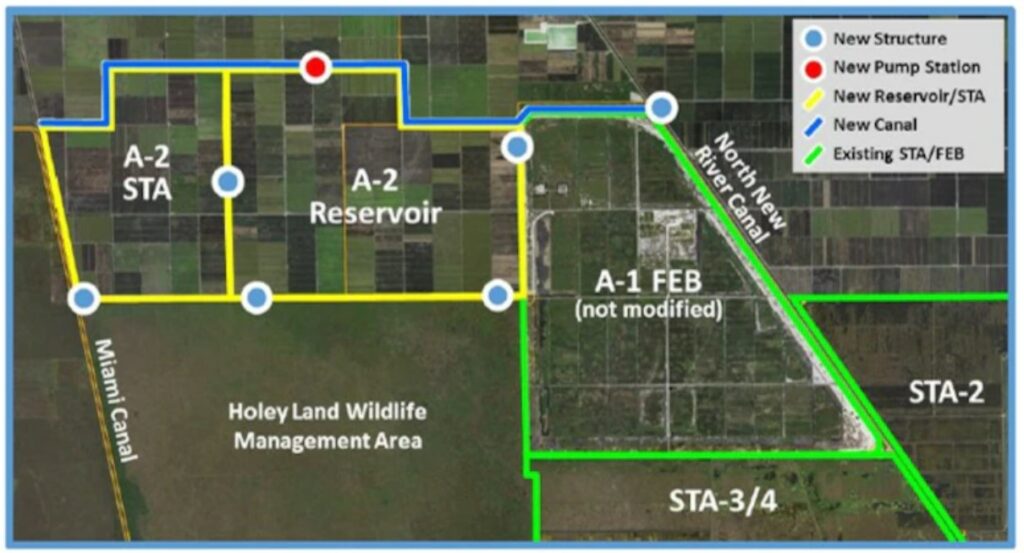 "Last week we were really proud to award the first Corps contract for construction of portions of the Everglades Agricultural Area Reservoir. This is an important component of the Central Everglades Planning Project, a part of the Comprehensive Everglades Restoration Plan that is the foundation for restoring the central portion of the Everglades ecosystem and sending additional water south," said Col. James Booth, Jacksonville District Commander.
"CEPP is the 'heart' of Everglades restoration. It focuses on the restoration of more natural flows into and through the central and southern Everglades by increasing storage, treatment and conveyance of water south of Lake Okeechobee; removing canals and levees within the central Everglades and retaining water within Everglades National Park," added Senior Project Manager Chrissie Figueroa.
The total cost of the CEPP EAA phase, which is scheduled for completion in 2029, is estimated at $3.5 Billion.