Damen DOP250 completes dredge job on Coquille River
The Damen DOP250 dredging pump has successfully completed another interesting project – dredging of the Bandon Marina Entrance Channel in Bandon, Oregon.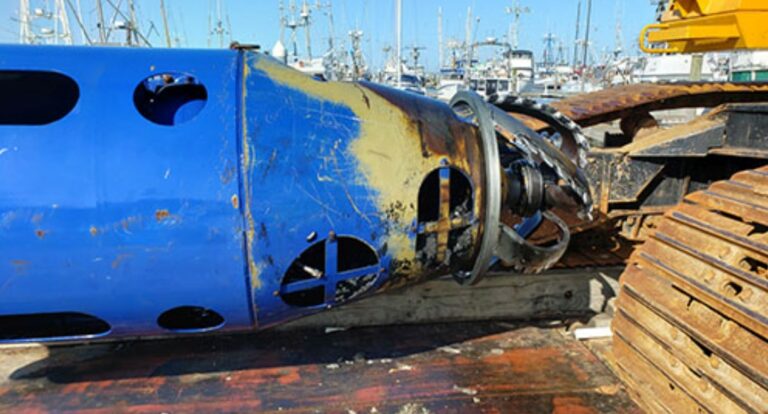 The 58 km (36 mile) long Coquille River flows into the North Pacific at the City of Brandon. The river forms a long and narrow bay, an estuary with plenty of tidelands.
The entrance to the marina off the Coquille River needed to be dredged. The job was to remove some 4.150 m3 (5400 CY) of material, at a maximum dredging depth of -5 m (15 ft). The dredged material was discharged in the flow lane of the river during ebb tide.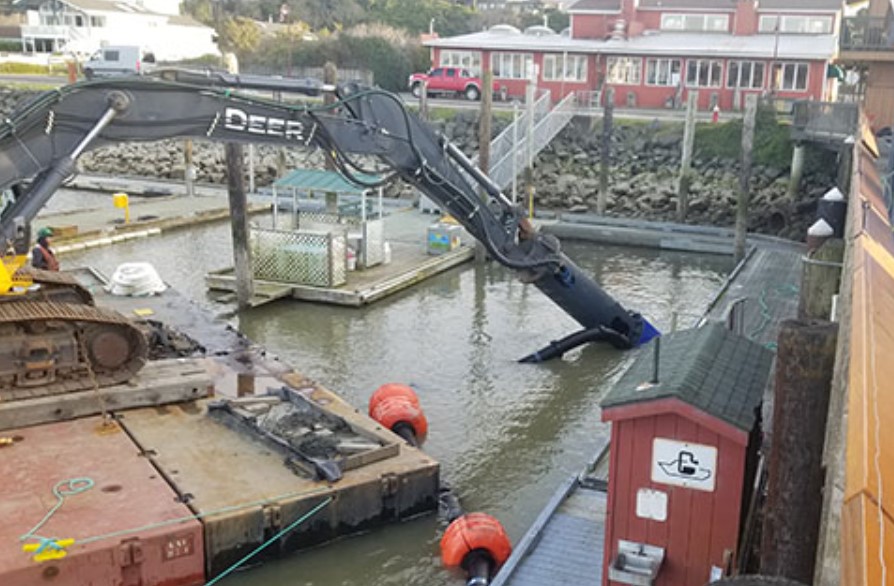 For the project, the contractor Bergerson Construction, Inc used a DOP250 with cutter head.
During the dredging activities the DOP250 encountered bedrock. This hard material layer slowed down the process of removing the sedimentation, but all was removed to the greatest extent possible.