Shanghai Zhenhua Heavy Industries Co., Ltd. (ZPMC) announced today a significant milestone in the construction of hopped dredger 'Hangjun 4019'.
According to ZPMC, this 4500m³ self-propelled trailing suction hopped dredger, which is being built for Shanghai Dredging Co. (SDC), has completed its sea trials in China.
Hangjun 4019 has a hopper capacity of 4,500m³ and can perform dredging up to a maximum depth of 30m.
Installed with dual fuel engines and propellers, it is a shallow draft dredger featuring high efficiency and low energy consumption.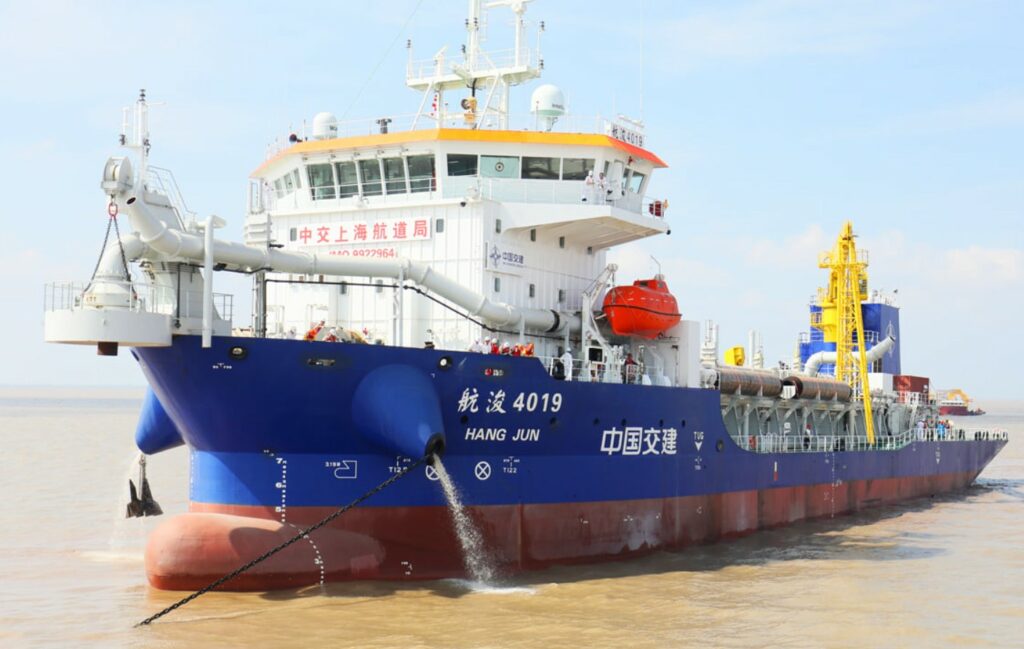 The newbuild will be primarily used for dredging at navigation channels and harbors after its delivery to SDC.