After completing construction of the first locally made dredger in Argentina, local shipbuilder SPI Astilleros last weekend held a naming ceremony for the newbuild at its Campana yard in the province of Buenos Aires.
According to Damen, the DOP Dredger DD250 has been named "Gloria P" under the presence of an enthusiastic crowd.
This Damen designed dredger, was tailor made to allow SPI to dredge under their largest floating drydock without having to move it. As a result the floating dry dock can be in continuous use.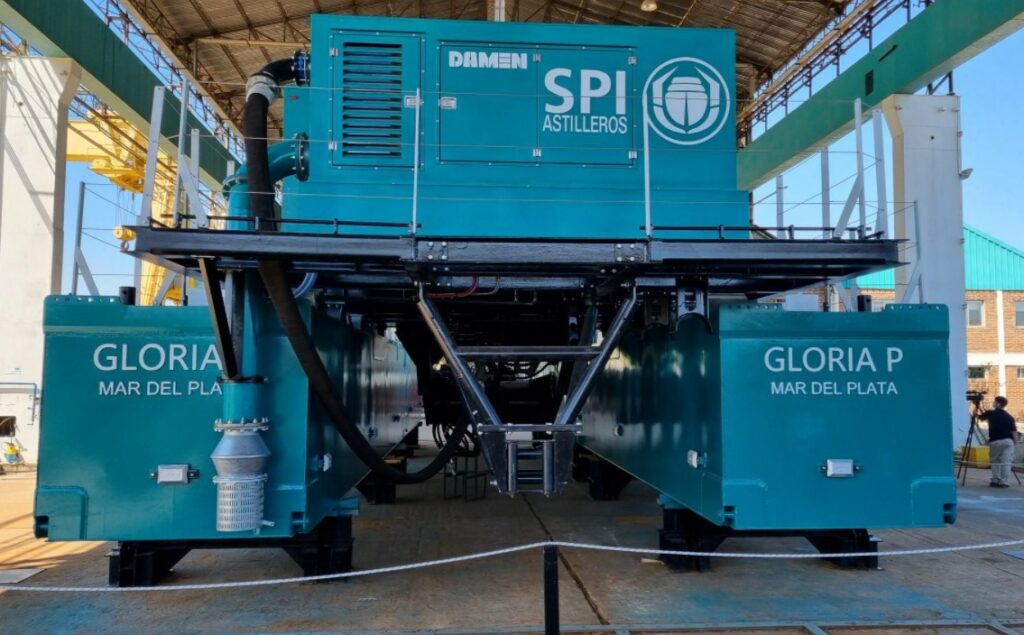 With total installed power is 395kW, the newbuild has been designed to remove silt or sand from -2.5m to -15m dredging depth.
The "Gloria P" is capable of working in two different configurations: with a cutter head targeting compacted soils and with a jet water assisted mining head for easy pumping away loosened bulk sediment.
For this project, Damen Dredging Equipment delivered main components such as the winch platform, drives and operating cabin, while the construction and installation works were completed locally at SPI.