COPRI to host webinar on Water Injection Dredging in US Ports
Coasts, Oceans, Ports, and Rivers (COPRI) Institute Waterways Committee is gearing up for their webinar on Water Injection Dredging in US Ports that will take place Tuesday, Nov 16 from 12-1 EST.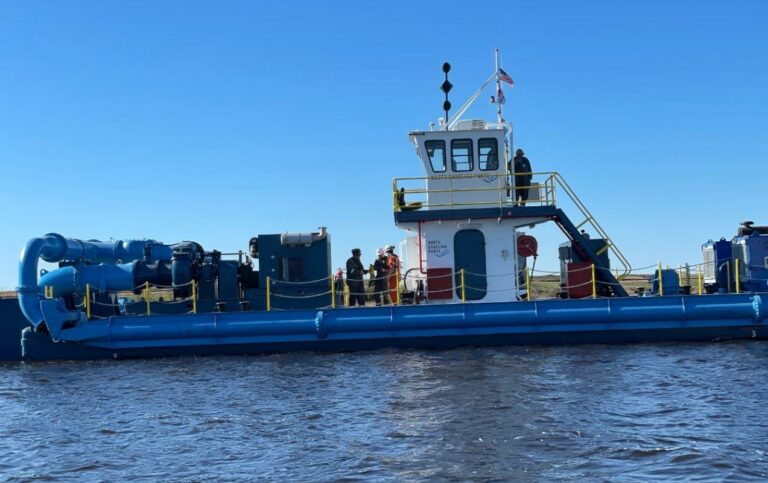 Water Injection Dredging (WID) is an innovative hydrodynamic dredging technique that is cost-effective, low-impact and environmentally sound.
The WID injects large volumes of water at low pressure into the sediment layer. The fluidized sediment is then carried with the water current horizontally along the waterway as a density current.
This technique has particularly gained popularity for maintenance dredging in European ports with continuous shoaling and siltation of access channels and berths.
This WID process occurs with a minimum of disturbance to the equilibrium of the ecosystem. In this way, instead of mechanical transportation, natural forces (currents, tides, and gravity) facilitate the sediment transport, making WID under certain conditions a very cost-efficient dredging technique.
Because a WID is highly maneuverable and because it does not dig into or excavate sediment as do traditional dredges, but instead applies water through jets to dilute the sediment layer, it can operate in places that other types of equipment cannot reach, for instance, near jetties and underneath moored vessels.