Louisiana Coastal Protection and Restoration Authority (CPRA) yesterday shared some pictures of the ongoing construction of the Spanish Pass project near Venice, Plaquemines Parish.
The Spanish Pass Marsh Creation scheme is a component of an overall large-scale restoration strategy for the Barataria Basin that will re-establish ridge and intertidal marsh habitats.
This 1,670-acre restoration effort is the largest marsh and ridge creation project in CPRA history by both acres built and volume dredged.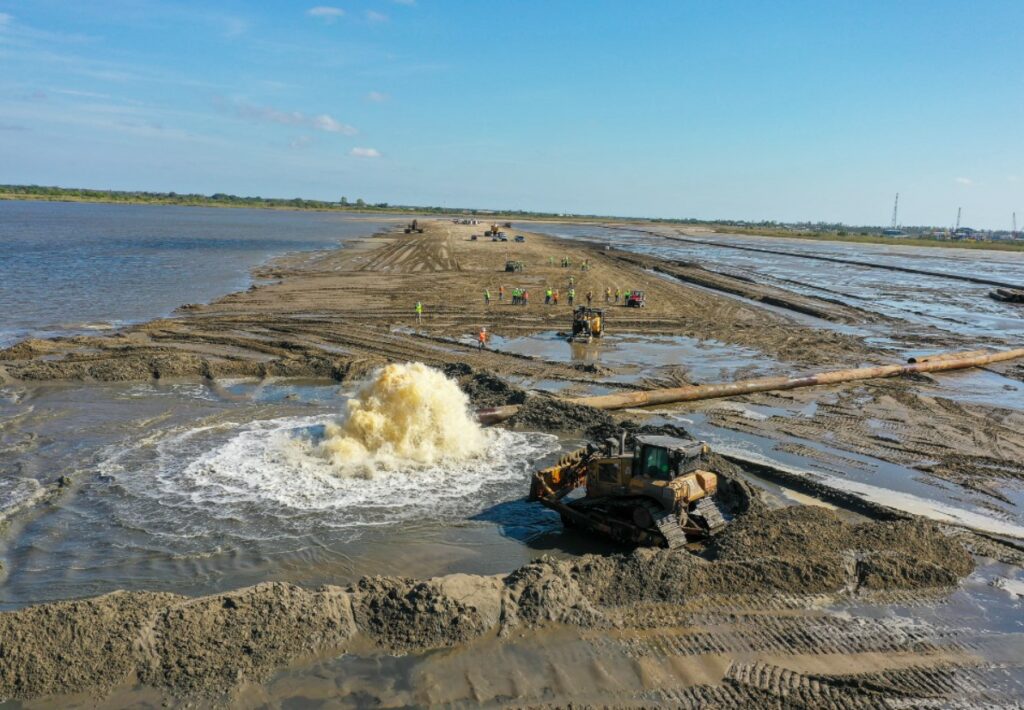 The primary goal of the project is to create and nourish approximately 132 acres of historical ridge and over 1,600 acres of marsh habitat designed for a 20-year project life.
The multi-million Spanish Pass project will use over 10 million cubic yards of sediment dredged from the Mississippi River to create about 53 hectares of ridge and 688 hectares of marsh.