Philly Shipyard, Inc. (PSI) and Great Lakes Dredge & Dock Company, LLC, have signed a contract for the construction of one Jones Act-compliant Subsea Rock Installation Vessel – the first such ship to enter the U.S. market.
According to PSI, the initial award is valued at approximately $197 million. If both ships are ordered (GLDD retains a right of first refusal on a second ship), then the total contract value of the 2-ship program would be approximately $382 million.
The basic design is by Ulstein, a leading Norwegian/Dutch designer of offshore wind vessels.
The Subsea Rock Installation Vessel is designed to carry up to 20,000 MT of rock and shall transport and strategically deposit these rocks to the ocean bottom, laying a foundation for the monopiles which serve as the prevailing support structure for offshore wind turbines.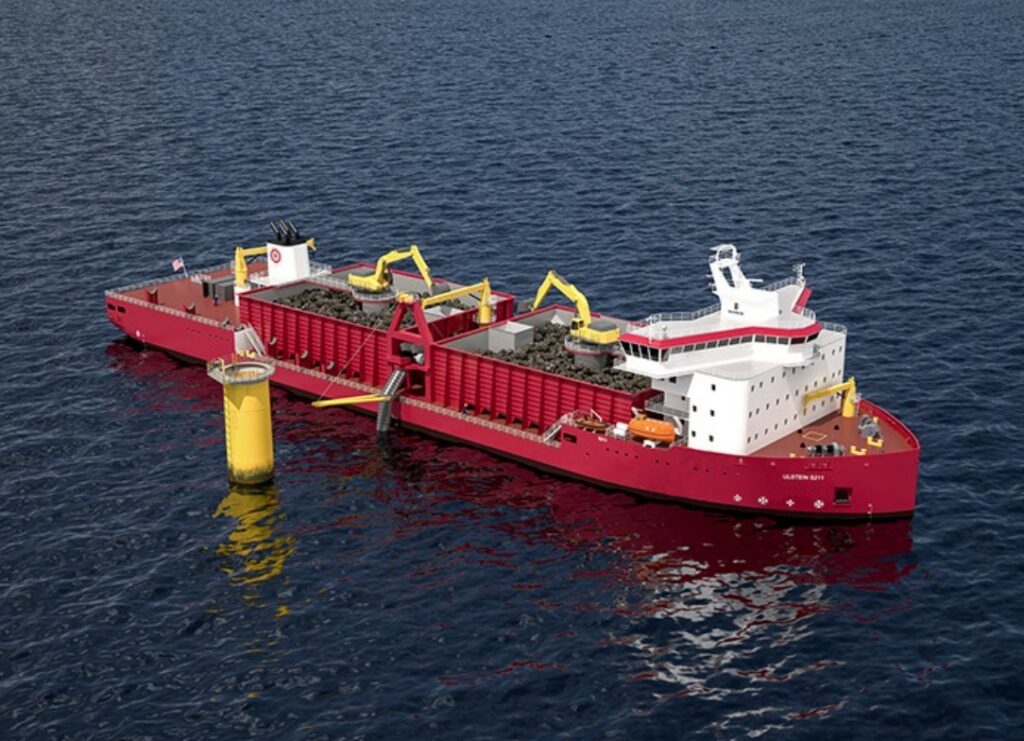 The ship will have an overall length of 140.5 meters (461 feet), a breadth of 34.1 meters (112 feet), and crew accommodations for 45 people.
The owner will supply the rock placement system and other mission equipment. Delivery for the first vessel is expected in Q4 2024 with the second (if awarded) being delivered in Q4 2025.