With a large number dredgers working 24/7, a dredging program in the Buenos Aires province on the Rio Salado is making good progress.
Additional Damen equipment – such as the CSD500 suction dredger – has boosted the dredged volumes enormously.
The project, which started over 20 years ago and has moved 265 million m3 since, is now in stage 4 – which comprises a 212 km stretch of river to be widened and deepened.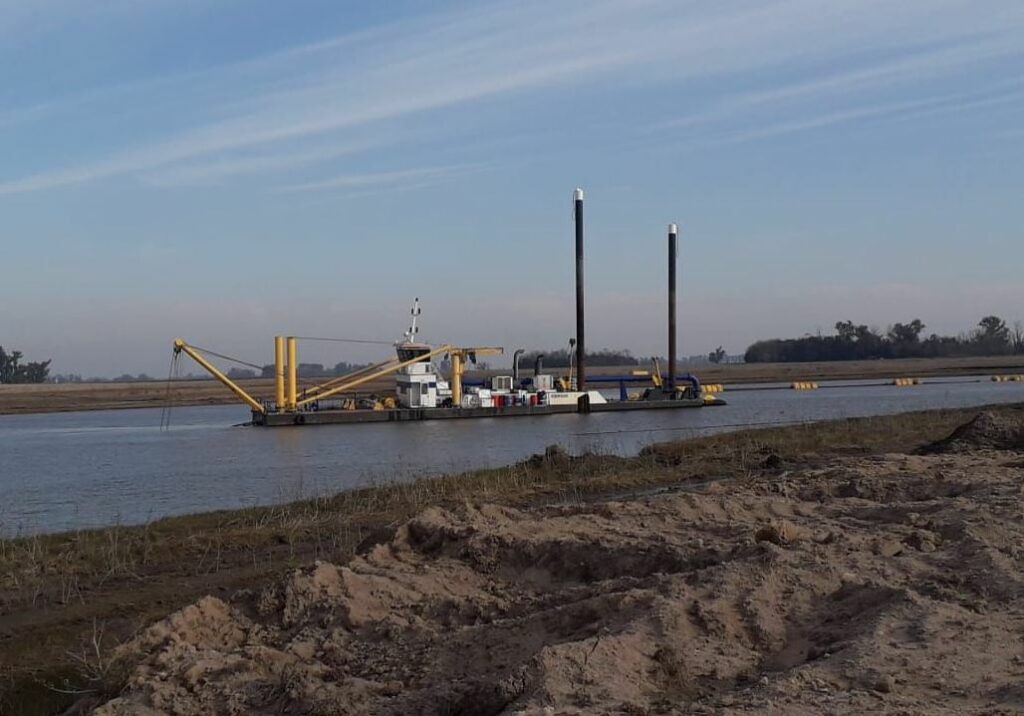 Dredged material is pumped onto the surrounding waste lands, fertilising it and ensuring that cattle and crops will thrive in future as the ground level is raised.
So far, some 1.200 hectares have been recovered.
The dredge project, located in the Buenos Aires province, aims to mitigate flood impact and to improve the utilization of the agricultural area.
Photo: Walter Herchenhorn