Quay wall construction in Amaliahaven moves ahead
The first piles for the construction of the new quay walls in the Amaliahaven have gone into the ground, Port of Rotterdam said.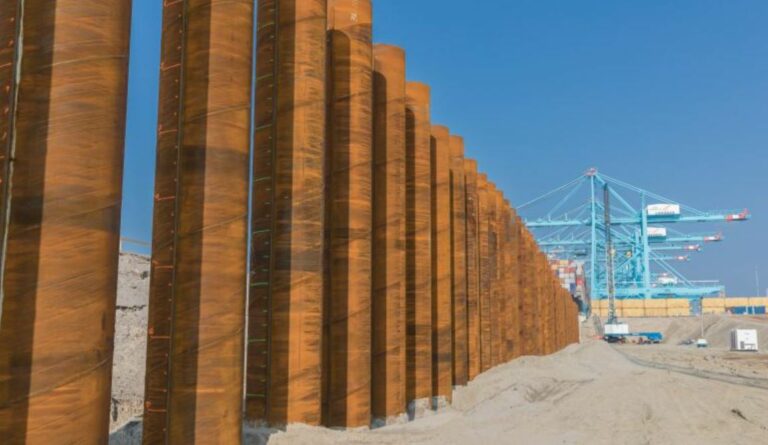 In total, almost 3,000 piles and 700 sheet piles will be used in order to construct the 2.4 kilometres of quays and earth-retaining walls.
The quay walls provide greater rigidity and strength, necessary for the berthing of the world's largest container vessels.
The new development will be constructed on both sides of the approximately 2.5 km long port.
In total, it concerns:
1,825 metres of deep sea quay, with a retaining height of 29 metres;
160 meters of inland shipping quay;
360 metres of revetment;
dredging the quays to a depth of more than 20 metres below New Amsterdam Water Level (NAP);
a back crane track, founded on piles, will be constructed over a length of approximately 1.8 kilometres, over which the rear legs of the future container cranes will pass.
The Port of Rotterdam Authority awarded the project to the construction consortium of HOCHTIEF, Ballast Nedam and Van Oord, after going through a European tendering procedure.