National Energy Corporation of Trinidad and Tobago Limited (National Energy) has just released this beautiful photo of Jan De Nul's hopper dredger "Pinta" getting ready for the Port at Galeota dredging scheme.
According to the National Energy, the 90 metres long "Pinta" will be undertaking maintenance dredging works at the port until January 7, 2022.
During her stay, TSHD Pinta will sail back and forth between the Port of Galeota taking dredged sediments to the designated offshore disposal site.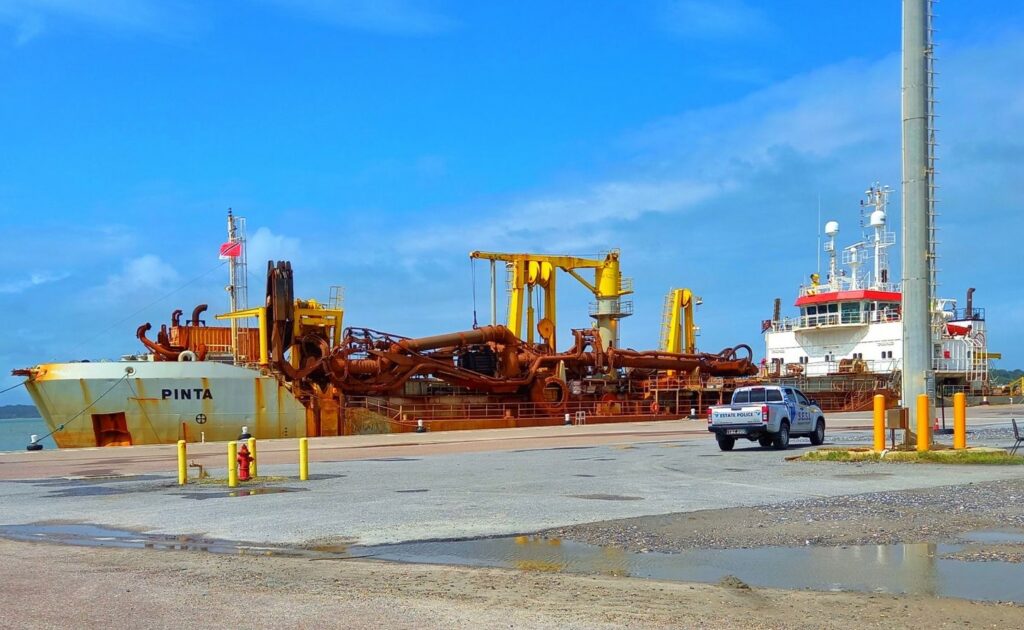 Having capacity of 3400 cubic metres and max dredging depth of 31m, the "Pinta" is a split hopper dredger that was built by the Damen Shipyards in Gorinchem. She was original a hopper barge but was converted to her present configuration in 1996/97.