Maldives Transport and Contracting Company (MTCC) has just announced that the works on the Hdh. Nellaidhoo Harbour improvement are officially wrapped up.
"We completed the Nellaidhoo Harbour Development Project on December 30, 2021," the company said in their latest update.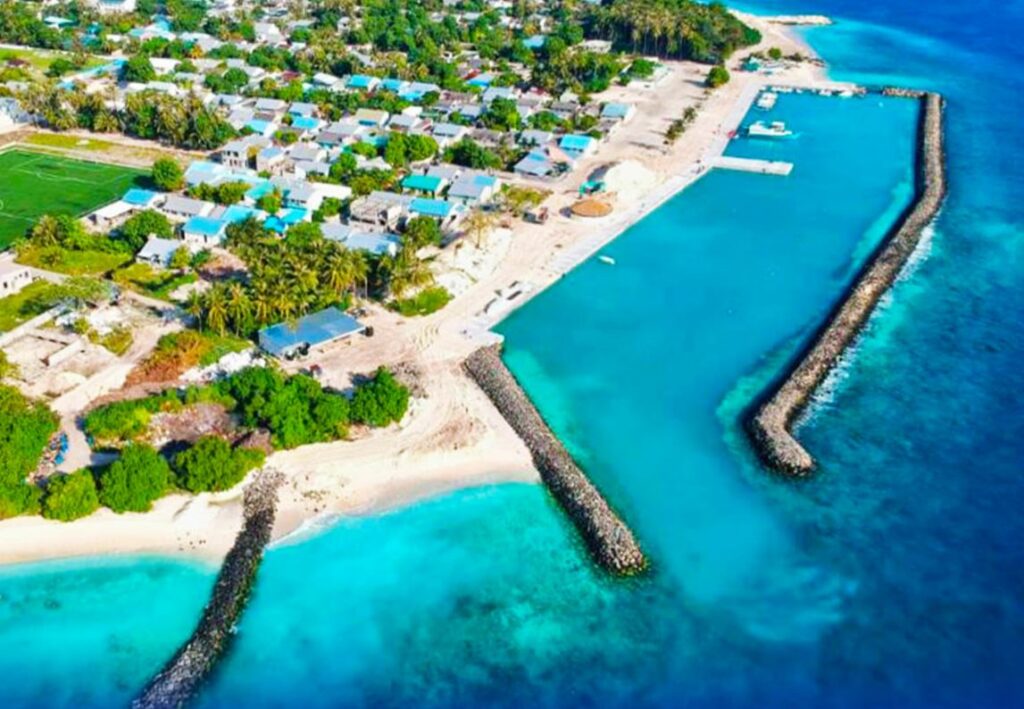 The Hdh. Nellaidhoo harbour development scheme involved:
dredging and reclamation operations – 62,863cbm,
breakwater construction – 398m,
quay wall construction – 204m,
revetment construction – 50m,
installation of 1,812sqm of paved area,
installation of navigation lights and streetlights.
The value of the project is $3.5 million.
MTCC mobilized equipment for this development program on February 27, 2020.