Manadhoo Harbour dredging in full swing
The N. Manadhoo Harbour Channel Dredging and Breakwater Construction Project, conducted by the Maldives Transport and Contracting Company (MTCC), is currently at an advanced stage, achieving an overall project progress of 75%.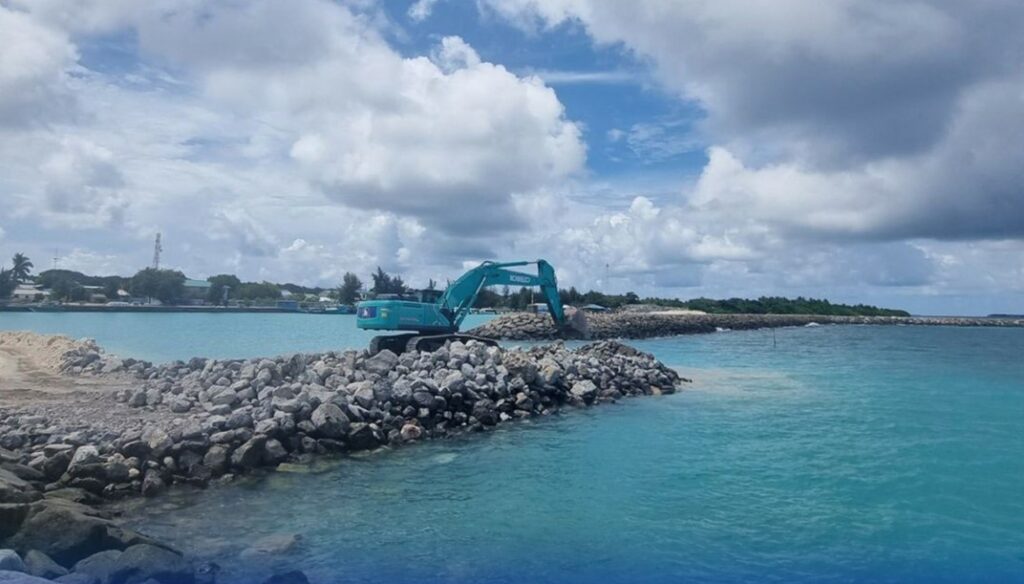 According to the latest project update, MTCC has successfully concluded the construction of a ramp and revetment, with ongoing work focusing on closing the existing channel.
The project includes specific tasks such as:
14,844 cubic meters of dredging and excavating operations,
15,822 cubic meters of entrance channel dredging operations, and
construction of essential structures like a 175-meter breakwater, a 188-meter revetment, a 4.5-meter wide by 244-meter long concrete bridge, a ramp, and the installation of navigational aids.
This project is valued at MVR 36.94 million ($2.4 million).