Central Dredging Association (CEDA) has just announced that this Friday, January 7, a webinar highlighting the 23rd World Dredging Congress & Exposition (WODCON XXIII) in Copenhagen, Denmark, will take place.
The World Dredging Congress (WODCON) is held every three years and it is the biggest global event in the professional dredgers' calendar.
The three sister associations of the World Organization of Dredging Associations (CEDA, WEDA and EADA) take it in turns to host it on their behalf. This time the host of the global summit will be CEDA.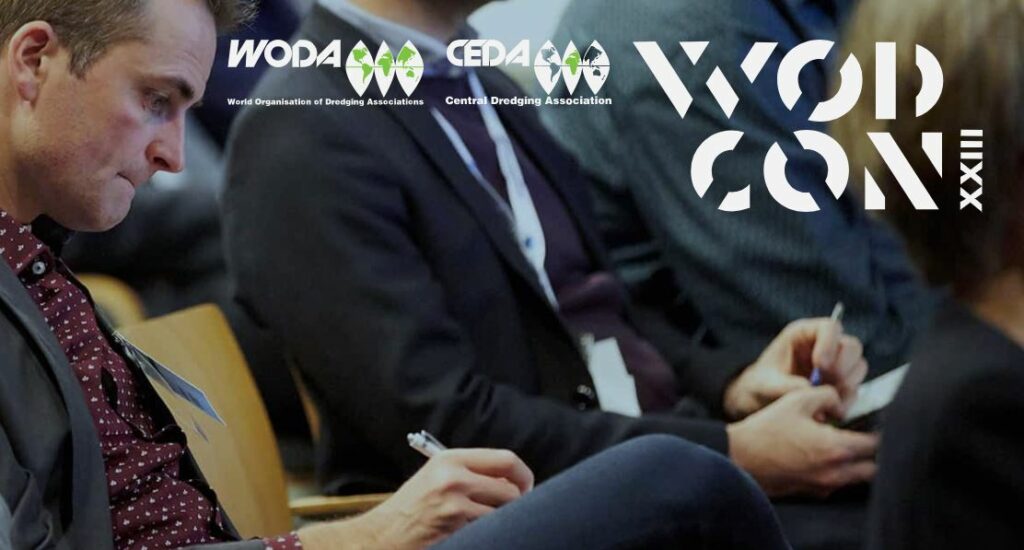 The theme for WODCON XXIII is 'Dredging is Changing' and it will be held in Copenhagen, Denmark, from 16 th to 20 th May 2022, at the Tivoli Congress Center.
The event will cover all aspect of dredging for navigation and port construction, coastal and inland flood protection, land reclamation, deep-sea mining, offshore wind energy, oil and gas production, immersed tunnels, creation and enhancement of natural habitats, etc.