The massive development of a new container handling port at Ringaskiddy, Co. Cork, is nearing its completion.
"This year, we look forward to the opening of our new state of the art Cork Container Terminal," Port of Cork Company said in their latest announcement.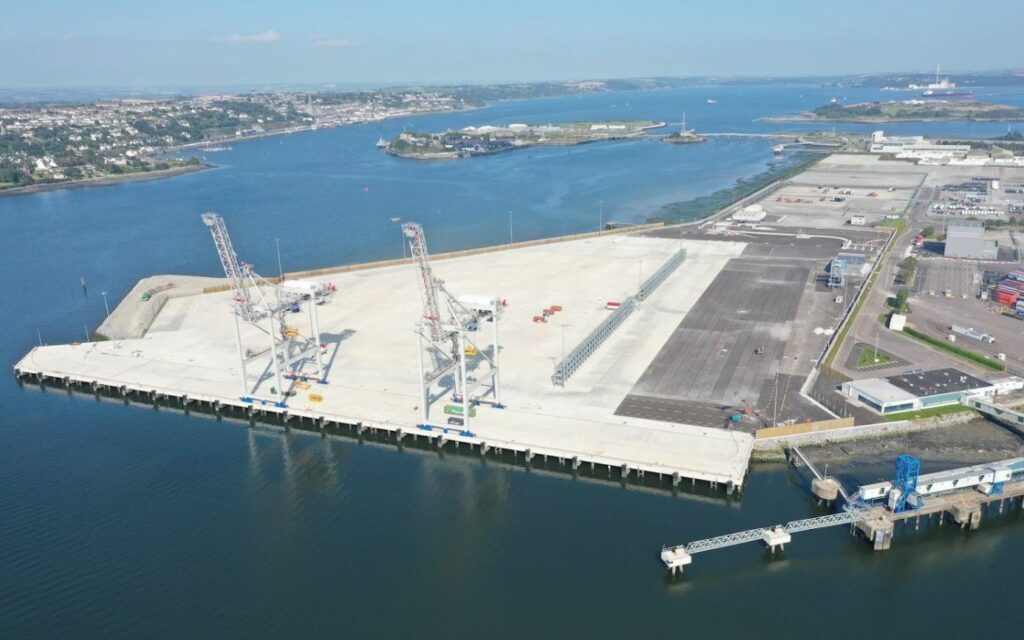 Work on the €86m project – the biggest single investment ever made by the Port of Cork – started in 2018.
It has been a huge undertaking, involving the dredging of 285,000 tonnes of silt and rock, the laying of 92,000 sq m of concrete and the development of 2kms of new roads at the 150-acre site.
"Once operational, Cork Container Terminal will deliver the fastest, most reliable, and cost-efficient container service available to local businesses as well as Ireland's international exporters," the port said.