President of Kenya, Uhuru Kenyatta, recently inspected the progress of ongoing works at the new Kipevu Oil Terminal (KOT) in Mombasa.
The construction of KOT, which is now almost finished, has been wholly funded by the Kenya Ports Authority (KPA) and implemented by China Communications Construction Company.
Also taking part in this project – the largest of its kind in Africa – were China Road and Bridge Corporation (EPC) and CCCC Fourth Harbor Engineering Co Ltd.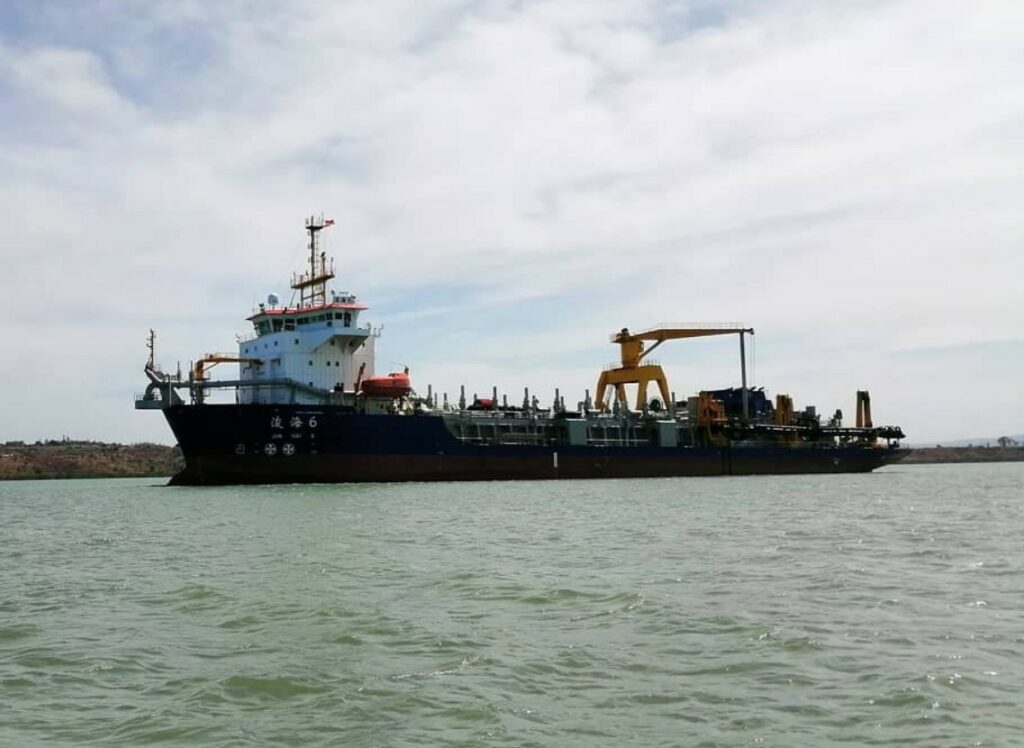 In order to build the new terminal which is being constructed directly opposite the second container terminal at the port of Mombasa near Dongo Kundu, the contractors had to dredge over 12 million cubic metres of sediment.
Overall, the scope of Kipevu Oil Terminal (KOT) project included dredging works, construction of 770-metre long jetty, hydraulic wharf, the submarine and onshore oil pipeline processing and installation, as well as other onshore and offshore works.
When complete in April this year, the offshore facility will be able to load and offload very large sea tankers of up to 200,000 DWT carrying all categories of petroleum products including crude oil, white oils and LPG.