Bob Woodard, Chairman of Dare County Board of Commissioners (BOC), summarized the highlights of 2021 and outlined what's to come in the year ahead in the annual "State of the County" presentation yesterday.
While the milestones of 2021 were a big component of the presentation, Woodard also touched on the progress of several projects that are expected to be completed in 2022.
In his presentation, Woodard reported that the Miss Katie Dredge, a new shallow-draft hopper dredge that will be used in the various channels and inlets throughout Dare County, is nearing completion.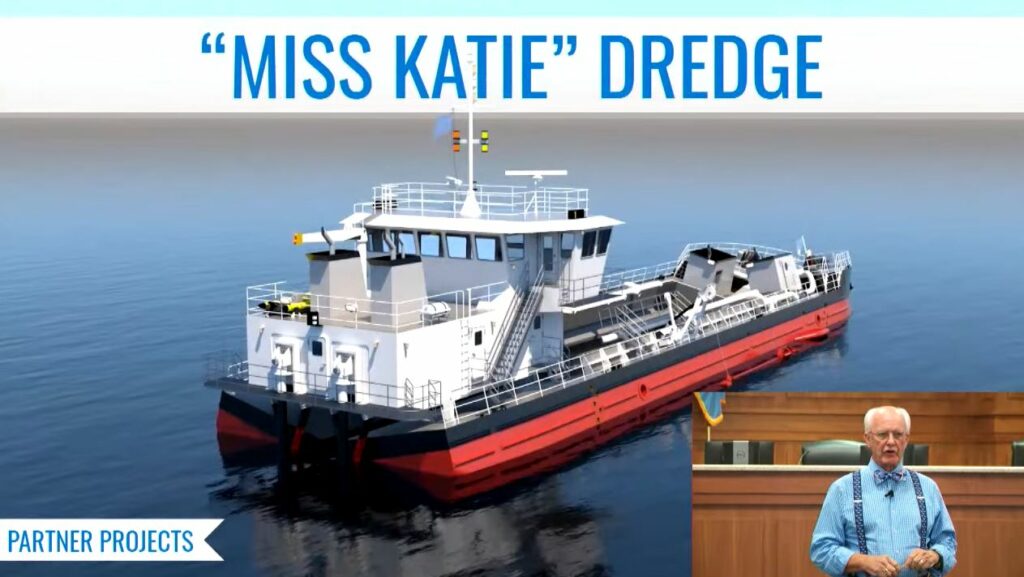 Approved in 2019, funding for the project came from a public-private partnership with the state of North Carolina, in which the legislature allocated $15 million from the Shallow Draft Navigation Channel Dredging and Aquatic Weed Fund for the purchase of the dredge.
The dredge – named Miss Katie – is currently under construction in Louisiana, and scheduled to be delivered on April 1, 2022.
Once it arrives in Dare County, Miss Katie will be managed by the Oregon Inlet Task Force and will be able to operate up to 12 hours a day, weather permitting.