The newest Eagle has landed, said Evan Morgan, Sales Director at Eagle Dynamic Solutions LLC, today.
"Our new Mudcat 115 dredge is ready to work on its first project," Evan stated in his latest social media post.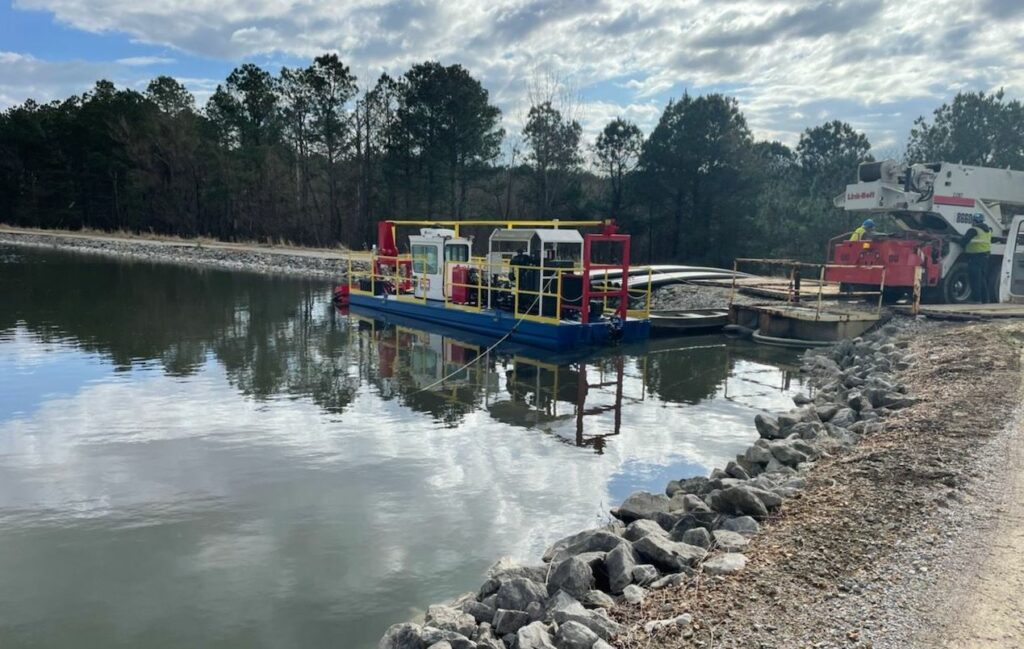 The dredge's system boasts a powerful 125 HP (93 kW) diesel engine, 2,000 GPM (454m3/hr.) dredge pump, and a powerful cutterhead with the patented Pump Defender for reducing downtime in debris rich environments by up to 80%.
The MC 115D has options for the patented WeedMaster Cutterhead that convert it to a hydraulic weed harvesting machine that can pump vegetation to shore as well as optional outboard motors for self-propulsion in non-compact materials.
The 115D also offers an optional radio remote control for additional versatility in toxic environments where safety is paramount.
Photo: Evan Morgan LinkedIn