The Susanna II, a cutter suction dredger CSD250 of Verboon Maasland is currently at work maintaining a small river called Linie of Passageule, near Oostburg, the south west of the Netherlands.
The dredger was built by Damen in 2012, as a sister vessel of the "Susanna I" – now stored on shore.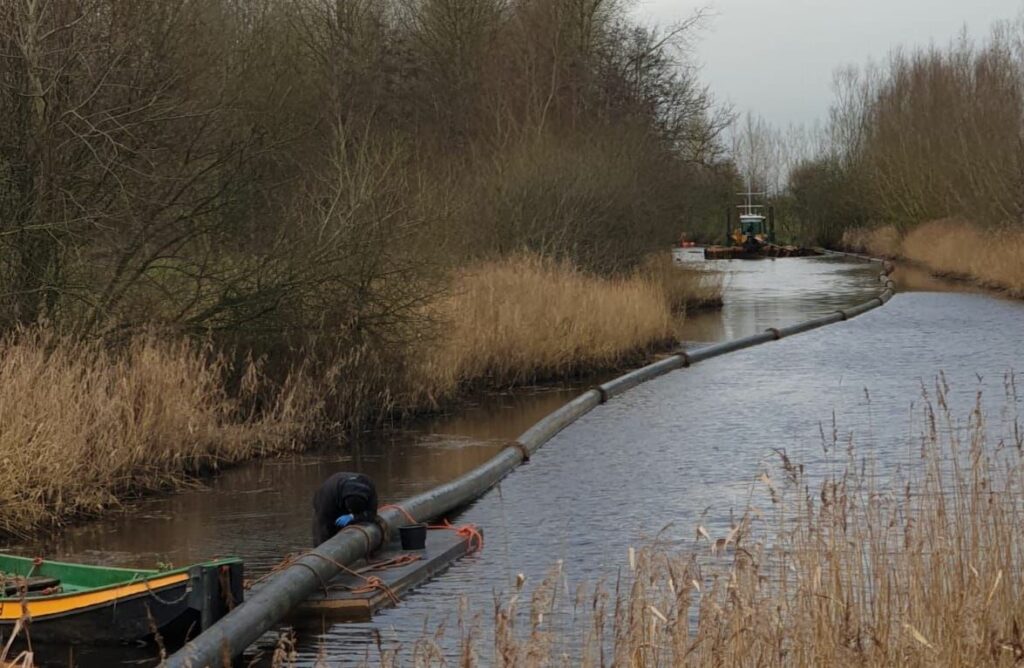 The swing ladder dredger has a max dredging depth of -6m.
This dredger pumps the dredged sediment to a self-built booster station, using a Damen dredge pump.