The coastal reinforcement works at the Romanian seaside resort of Eforie are in full swing now, Van Oord said.
"We are searching for an effective way to rehabilitate seagrass in Eforie," the company said in their latest announcement.
Together with the University of Groningen and The Fieldwork Company, Van Oord is working on a series of lab and field tests at Lake Grevelingen in the Netherlands.
Nathalie Strookman, Environmental Engineer at Van Oord, said: "𝘛𝘩𝘦𝘴𝘦 𝘵𝘦𝘴𝘵𝘴 𝘢𝘳𝘦 𝘵𝘦𝘢𝘤𝘩𝘪𝘯𝘨 𝘶𝘴 𝘷𝘢𝘭𝘶𝘢𝘣𝘭𝘦 𝘭𝘦𝘴𝘴𝘰𝘯𝘴 𝘵𝘩𝘢𝘵 𝘸𝘦 𝘤𝘢𝘯 𝘢𝘱𝘱𝘭𝘺 𝘸𝘰𝘳𝘭𝘥𝘸𝘪𝘥𝘦. 𝘖𝘯𝘦 𝘰𝘧 𝘝𝘢𝘯 𝘖𝘰𝘳𝘥'𝘴 𝘴𝘶𝘴𝘵𝘢𝘪𝘯𝘢𝘣𝘪𝘭𝘪𝘵𝘺 𝘵𝘩𝘦𝘮𝘦𝘴 𝘪𝘴 𝘌𝘮𝘱𝘰𝘸𝘦𝘳𝘪𝘯𝘨 𝘕𝘢𝘵𝘶𝘳𝘦 𝘢𝘯𝘥 𝘊𝘰𝘮𝘮𝘶𝘯𝘪𝘵𝘪𝘦𝘴. 𝘝𝘢𝘯 𝘖𝘰𝘳𝘥 𝘢𝘪𝘮𝘴 𝘵𝘰 𝘵𝘢𝘬𝘦 𝘵𝘩𝘦 𝘭𝘦𝘢𝘥 𝘸𝘰𝘳𝘭𝘥𝘸𝘪𝘥𝘦 𝘪𝘯 𝘦𝘯𝘴𝘶𝘳𝘪𝘯𝘨 𝘵𝘩𝘢𝘵 𝘱𝘳𝘰𝘫𝘦𝘤𝘵𝘴 𝘤𝘰𝘯𝘵𝘳𝘪𝘣𝘶𝘵𝘦 𝘵𝘰 𝘭𝘰𝘤𝘢𝘭 𝘱𝘳𝘰𝘴𝘱𝘦𝘳𝘪𝘵𝘺 𝘢𝘯𝘥 𝘯𝘢𝘵𝘶𝘳𝘦 𝘳𝘦𝘴𝘵𝘰𝘳𝘢𝘵𝘪𝘰𝘯."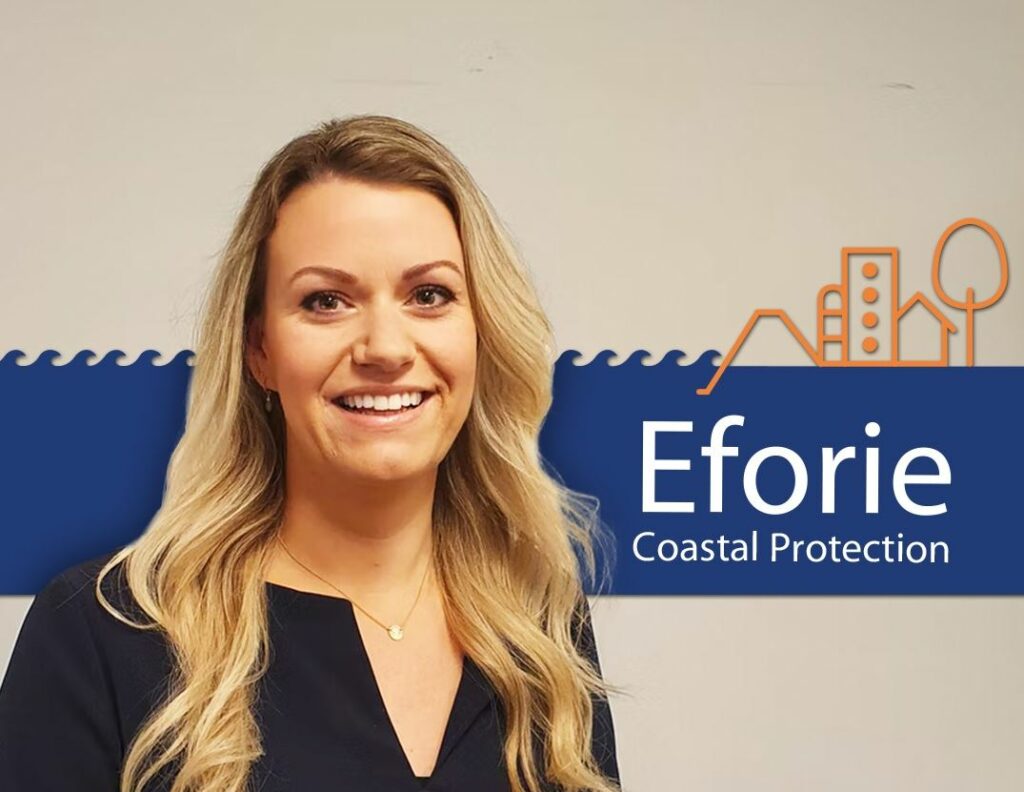 This is a coastal defence project in a tourist area in Romania. New groynes and beaches will be designed and the project includes environmental works.
The project's goals are:
making way for more nature-friendly and sustainable coastal defence alternatives;
ensuring that this coastal town is protected from erosion by the waves of the Black Sea;
boosting the tourism sector due to the new beaches.
The coastal reinforcement project is expected to be completed in 2023.