The Alabama Department of Transportation (ALDOT) is ready for the next round of maintenance dredging at Little Lagoon in Gulf Shores.
Per a mandatory court order established in 1992, ALDOT is beginning the maintenance dredging of Little Lagoon Pass to address the siltation of the channel, department officials said on Friday.
They also added that properties within one mile west of the Little Lagoon Pass should expect some minor impacts over the next six to eight weeks.
"ALDOT's construction equipment will be temporarily staged in a portion of the overflow gravel parking lot at Little Lagoon Pass Park for the duration of dredging activities," said ALDOT. "We ask our residents and visitors to please use caution around any work zones and do not climb on the barge when not in use."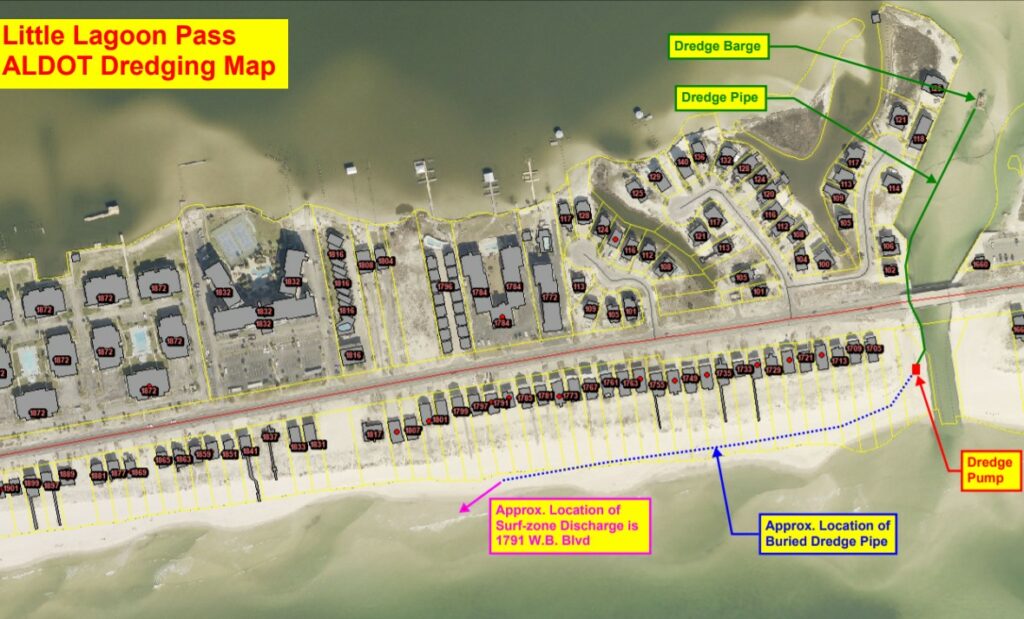 The project estimated at around $1 million will involve dredging of nearly 50,000 cubic yards of soil from the Little Lagoon Pass.