Dredging Corporation of India (DCI) today signed a historic shipbuilding agreement for the first Make in India Project – construction of a Beagle Series 12 trailing suction hopper dredger (TSHD) at Cochin Shipyard.
Speaking on the occasion while addressing the welcome speech, Prof. Dr. GYV Victor, the Managing Director and Chief Executive Officer of DCI, said that "with increase in dredging activities – more specifically in the Indian sub-continent – the construction of 12,000cm TSHD is a historic moment for India and the world as this Beagle 12 series dredger will be the first of its kind."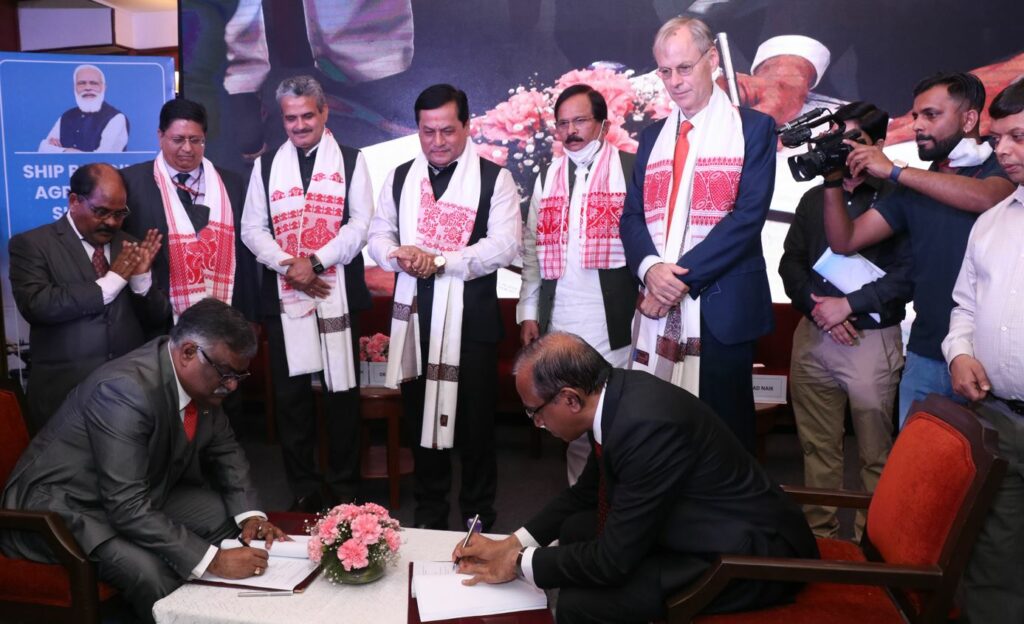 According to the Shipping Minister, Sarbananda Sonowal, "this vessel will be completed within 34 months from today. Dredging is key to ensure that the coastal and inland shipping volumes of India grow."
An official DCI statement said that this will be the largest, most sophisticated and technologically improved dredger ever built in India.
Also, this is a significant development since all dredgers in the country have been completely imported units till now.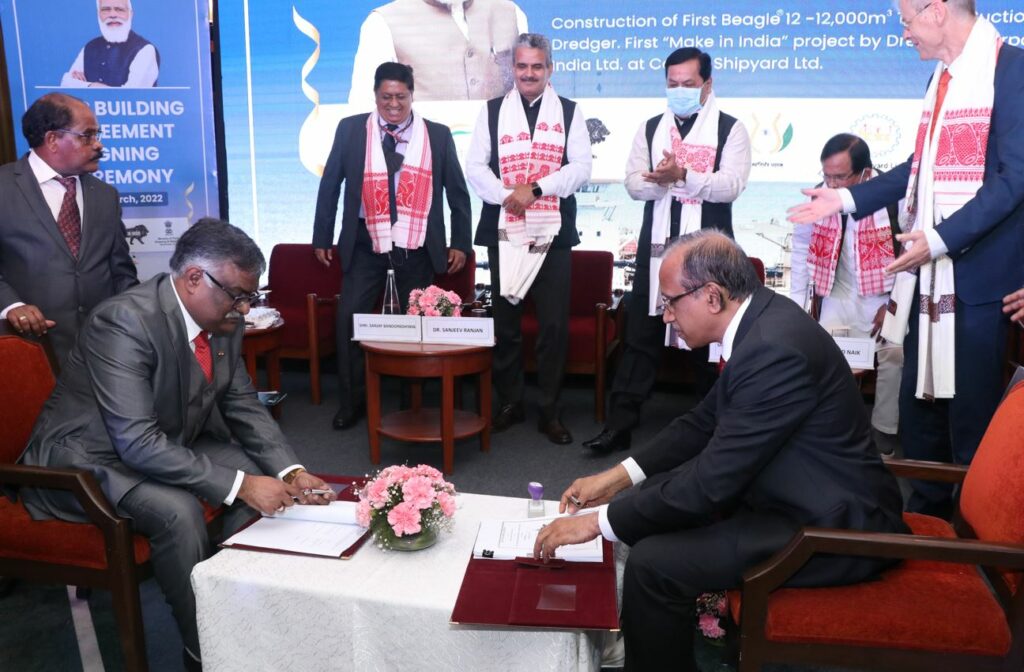 The dredger – to be christened DCI Dredge Brahmaputra – will be constructed with technology and design support from Royal IHC.
This TSHD is going to be the first dredger to be built by Cochin Shipyard at its yard in Cochin following a memorandum of understanding (MoU) signed with Royal IHC in November 2020 for collaboration on technology and design for high capacity, complex dredgers.