Maintenance dredging of the main shipping channel and approaches at the Port of Bunbury started last Friday, according to the Department of Transport (Western Australia).
These works are usually undertaken twice a year, and can take up to two weeks. This year's campaign is being conducted by the split hopper dredger Modi R.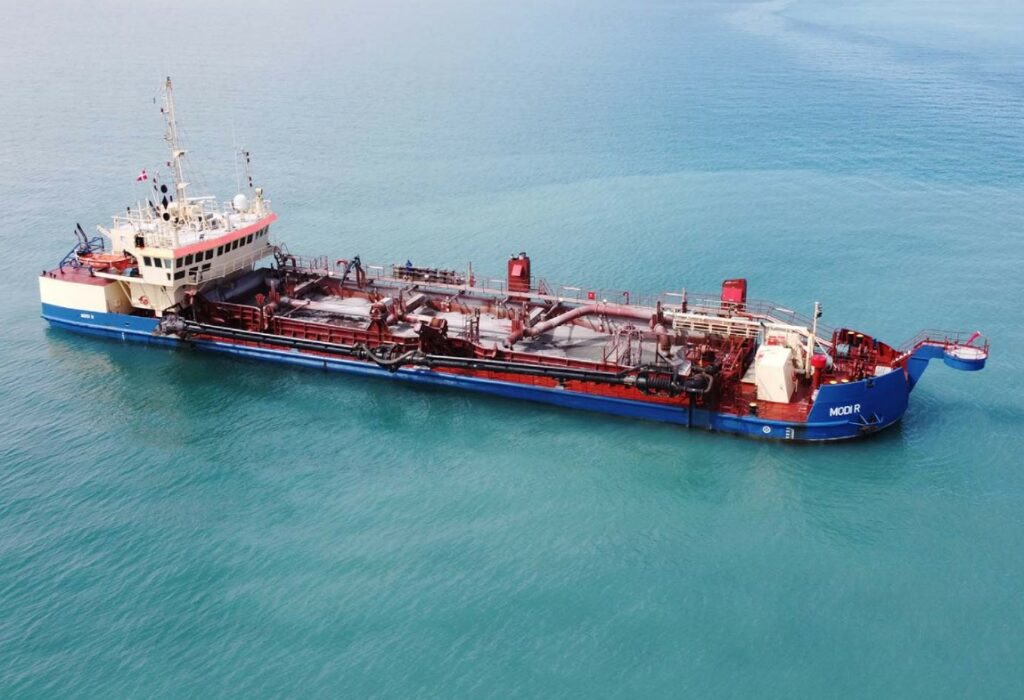 The main aim of the project is to achieve and maintain the navigable depth of the channel to -12.2m LAT which silts up every year.
During the works, the Modi R will remove naturally accumulated sand and silt from the shipping channel and the approaches, and deposit the material at the ocean spoil ground.
DoT expects this project to be completed by April, weather permitting.