Scheepswerf Bijlsma, a Wartena based company specialized in building multipurpose vessels, pulled out of its shipyard new water injection dredger (WID) Aquadelta last week.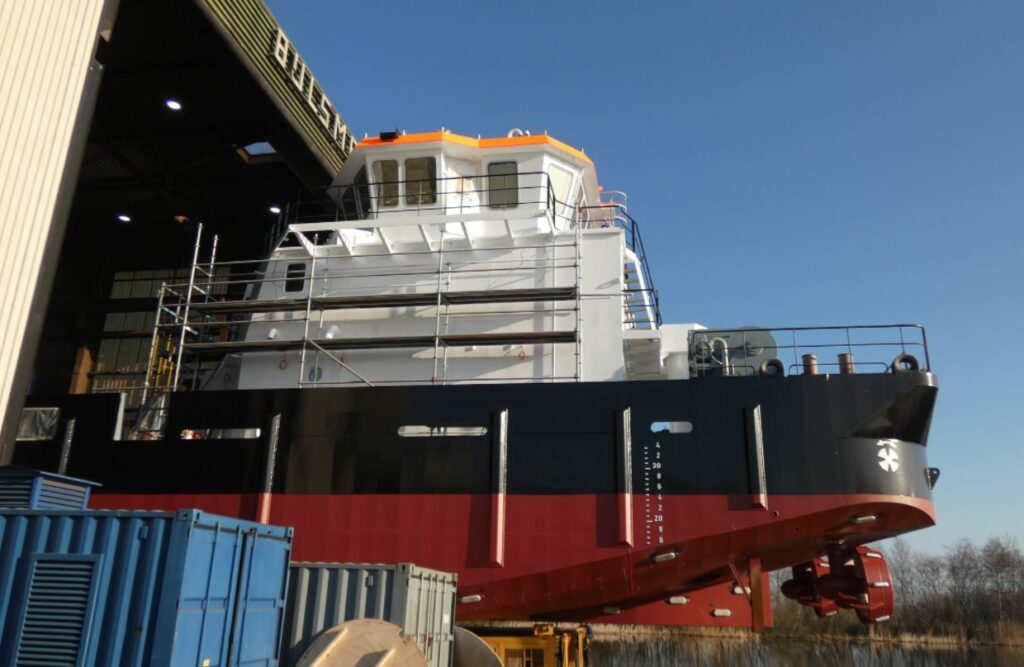 The new WID is about to hit the water in the following days, the company said.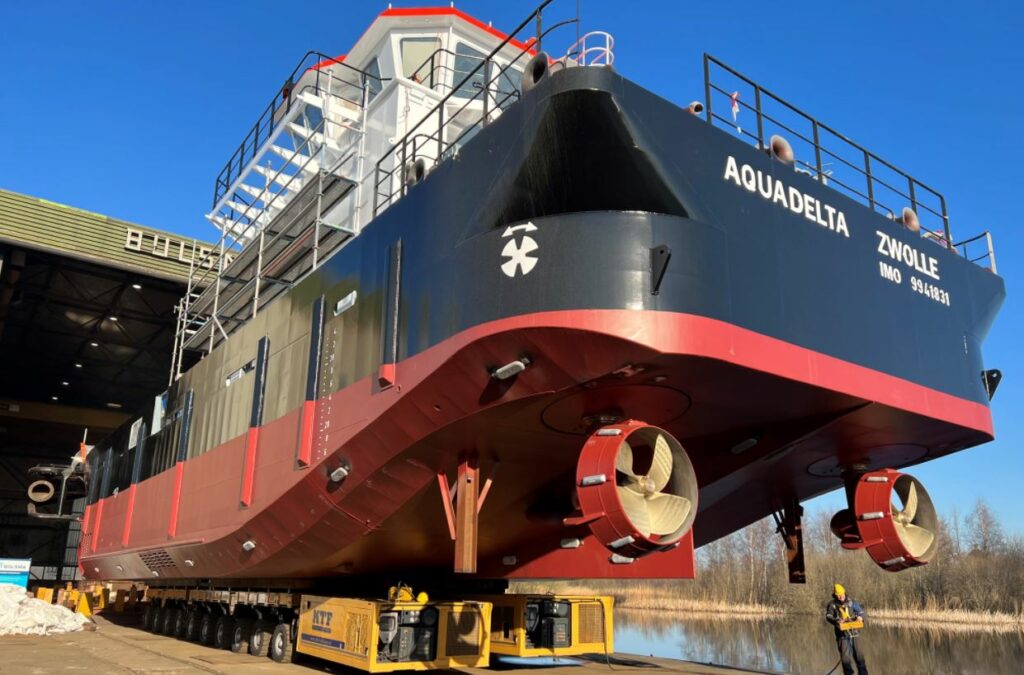 Scheepswerf Bijlsma is a family-owned shipbuilding business, offering products to customers all over the world.
The vessels are employable for various activities such as waterway marking, fishery, wind farms, offshore and dredging.
Every phase of a project is performed in-house.
The operations of Scheepswerf Bijlsma are deployed on the shipyard that is located in Wartena. The shipyard has been in the family since 1880 and is able to launch ships up to 40 meters.
Photo: Scheepswerf Bijlsma