Yesterday was a busy day in the Chesapeake Bay for Donjon Marine and Cashman Dredging who are leading the efforts to free Evergreen's boxship the Ever Forward.
"This was another productive day in the Chesapeake Bay for dredging operations. The dredging tick-tock will continue 24-7," said Maryland Port Administration Executive Director, William P. Doyle.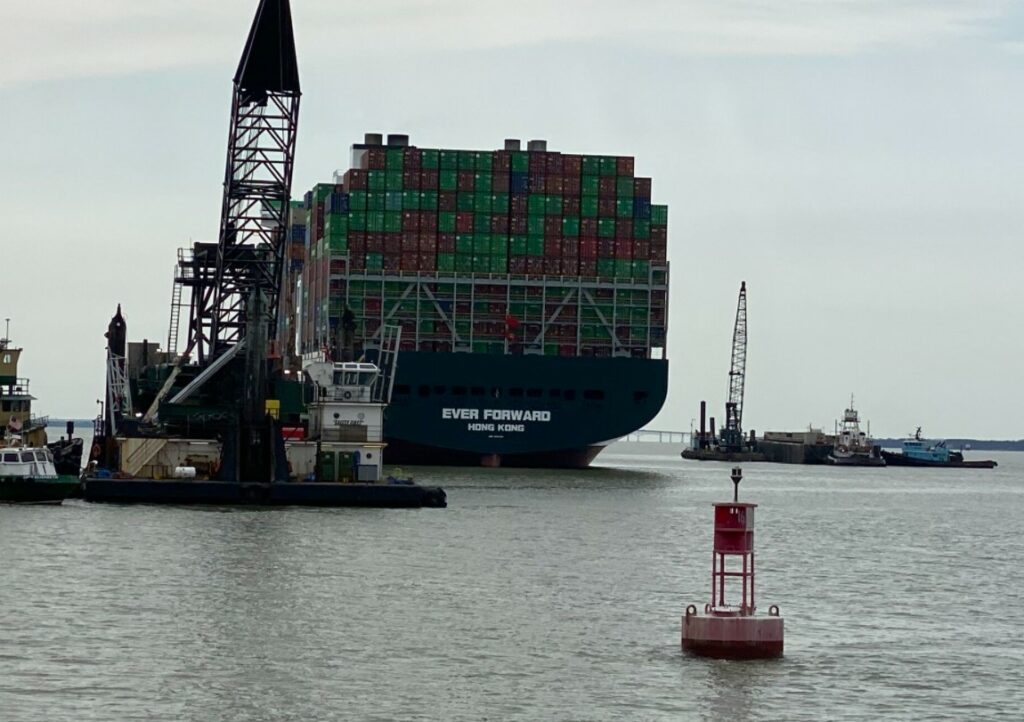 According to him, the Ever Forward Incident Command Post has been set up in Annapolis for fed, state and private sector salvage teams. "US Coast Guard led Unified Command briefings are on target and each day," he said.
The officials yesterday visited the grounding site and also began monitoring in-flow of dredge material at Poplar Island. All dredged material excavated from the Ever Forward site will be beneficially used for rebuilding and restoring Poplar Island.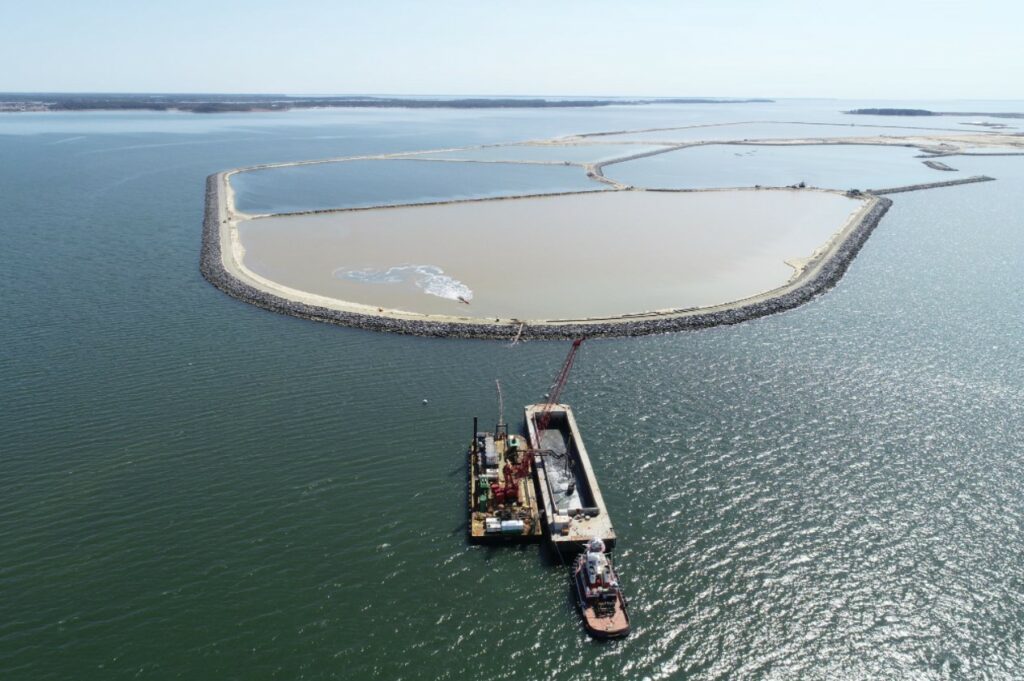 The 1,095-foot Ever Forward ran aground off Pasadena in the Chesapeake Bay after leaving the Port of Baltimore late Sunday evening (at 20:40 on March 13, EDT) for her journey to Norfolk, Virginia.
Investigators are still working to determine what caused the grounding of Ever Forward.