Biden-Harris Administration submits President's Budget for FY 2023
The Biden-Harris Administration submitted to Congress the President's Budget for Fiscal Year (FY) 2023 today.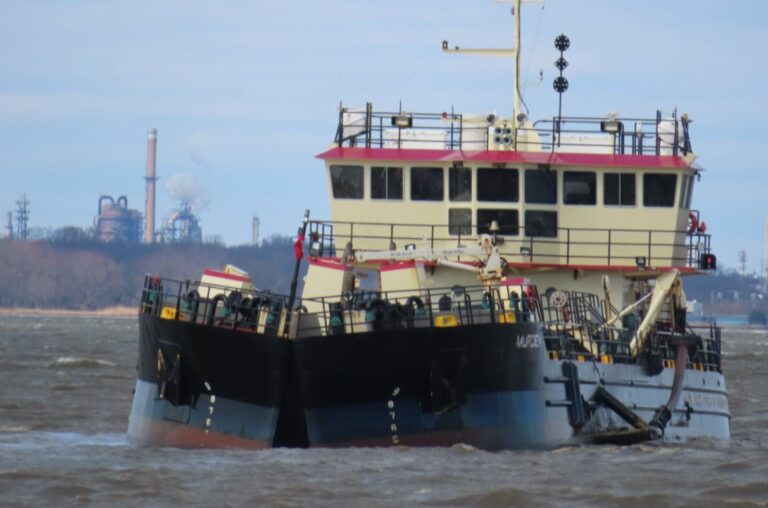 "The Army Civil Works FY 2023 Budget – which on the heels of the transformative investments of the Bipartisan Infrastructure Deal and the 2022 Disaster Relief Supplemental Appropriations Act – continues to focus on investments that yield high economic and environmental returns, while building resilience to climate change, promoting environmental justice and increasing opportunities to work with disadvantaged communities," said Michael L. Connor, Assistant Secretary of the Army for Civil Works.
At the Army Corps of Engineers Civil Works, the Budget would:
Increase Resiliency to Climate Change. The Budget invests in improving the Nation's water infrastructure, while incorporating climate resilience efforts into the Corps' commercial navigation, flood and storm damage reduction, and aquatic ecosystem restoration work. It invests in programs that will help local communities identify and address their risks associated with climate change and improve the resilience of Corps infrastructure to climate change, including taking climate resilience into account when selecting projects. The Budget includes funding to investigate climate resilience along the Great Lakes coast as well as in Central and Southern Florida, support technical and planning assistance programs that help local communities identify and address their risks associated with climate change, and incorporate climate resilience into the policy guidance for, and planning of, future projects.
Support the Administration's Justice40 Initiative through investments in projects that benefit disadvantaged communities by increasing their resilience to climate change.
Facilitate Safe, Reliable and Sustainable Commercial Navigation. The Budget includes over $3 billion for the study, design, construction, operation and maintenance of inland and coastal navigation projects. These significant investments will facilitate safe, reliable, and environmentally sustainable commercial navigation at Nation's coastal ports and inland waterways. Nearly $14 million will be provided from the IWTF, and $1.7 billion from the HMTF, which the Budget proposes to execute within the trust fund accounts rather than to transfer and execute them from the other appropriations accounts.
Reduce the Risks associated with Riverine and Coastal flooding. The Flood Risk Management program is funded at over $1.5 billion in the FY 2023 Budget. The program is a collaborative effort that integrates the flood risk management projects, programs, and authorities of the Corps with those of other federal agencies, and state, regional and local agencies.
Restore Aquatic Habitat where the Aquatic Ecosystem Structure, Function and Processes Have Degraded. The FY 2023 Aquatic Ecosystem Restoration program is funded at $624 million in the Budget. The Corps will continue to work with other federal, state and local agencies, using the best available science and adaptive management to restore degraded ecosystem structure, function, and/or process to a more natural condition. The Budget includes $407 million for the South Florida Ecosystem Restoration (SFER) (Everglades) program, in addition to funding previously provided by the Bipartisan Infrastructure Legislation to enable significant progress on this program.
For the U.S. Army Corps of Engineers Civil Works Program, the Budget would provide over $6.6 billion in gross discretionary funding that would be distributed among the appropriations accounts as follows:
Investigations                                                                                   $105,910,000
Construction                                                                                     $1,221,288,000
Operation and Maintenance                                                             $2,599,047,000
Regulatory Program                                                                          $210,000,000
Mississippi River and Tributaries (MR&T)                                         $225,000,000
Formerly Utilized Sites Remedial Action Program                          $250,000,000
Expenses                                                                                           $200,000,000
Flood Control and Coastal Emergencies                                           $35,000,000
Water Infrastructure Finance and Innovation Act (WIFIA)  $10,000,000                    
Assistant Secretary of the Army for Civil Works                               $5,000,000
Inland Waterways Trust Fund                                                            $13,755,000  
Harbor Maintenance Trust Fund                                                       $1,726,000,000
TOTAL                                                                                               $6,601,000,000