DEME Group has entered into a special partnership with the TU Delft Hydro Motion Team.
Students from TU Delft are currently building a hydrogen-powered boat with an important mission: to inspire the maritime industry to explore the enormous potential of sustainable energy.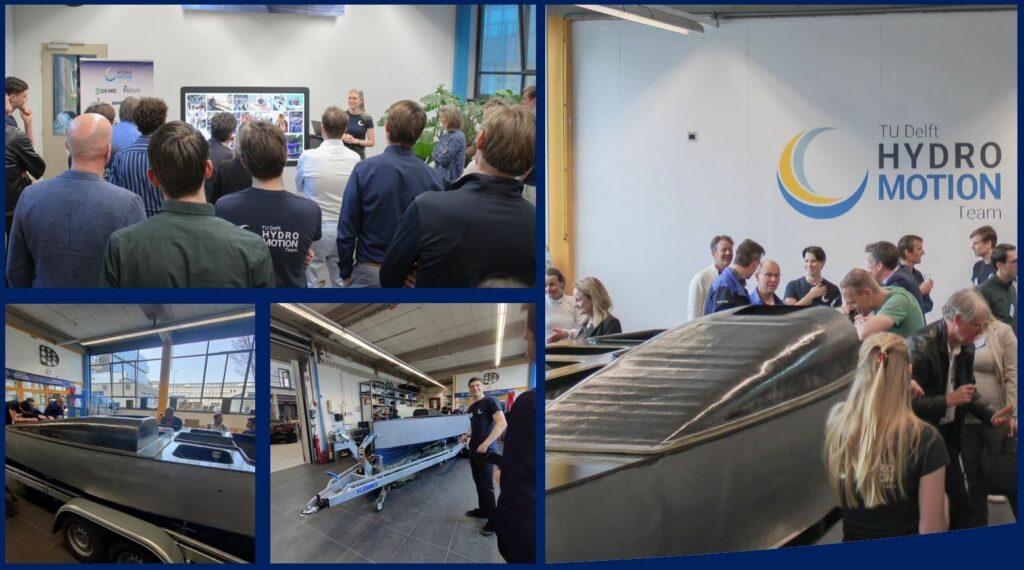 DEME is a pioneer in the green hydrogen arena and is already helping to shape this emerging sector with projects like HYPORT® Duqm or the partnership with the PosHYdon; world's first offshore green hydrogen production project.
"Last week, we had the opportunity to meet the TU Delft Hydro Motion Team and to see the boat the students have been working on for months," said DEME.
The team will compete in the Open Sea Class of the Monaco Energy Boat Challenge on July 4, 2022.