The dredging works to free Evergreen's boxship the Ever Forward are in full swing now.
According to the Maryland Port Administration Executive Director, William P. Doyle, the first refloat attempt will take place tomorrow, March 29, by using five tugs; two pushing on starboard side, two pulling from port side, one long pull from stern.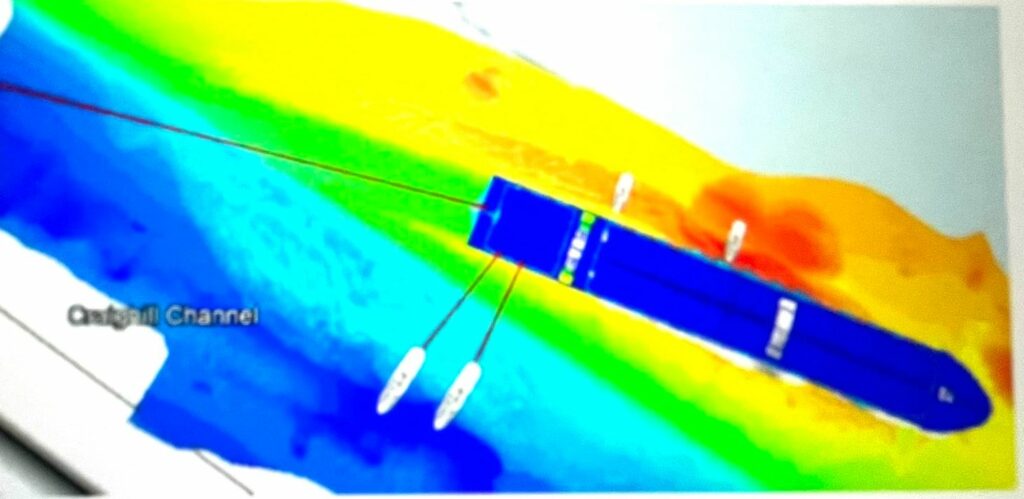 The second attempt may occur on April 3-4, using two anchored pulling barges from the stern and five tugs – additional tug on bow pulling aft.
There will be restricted maneuverability during the refloat operations, said Mr. Doyle.
The 1,095-foot Ever Forward ran aground off Pasadena in the Chesapeake Bay after leaving the Port of Baltimore late Sunday evening (at 20:40 on March 13, EDT) for her journey to Norfolk, Virginia.
Investigators are still working to determine what caused the grounding of Ever Forward.
Photo: William P. Doyle Twitter