Late last year, the Finland based dredging contractor – Wasa Dredging entered into a deal to dredge Harbour of Senjahopen in Norway.
According to Anko Bos, Head of Marketing and Tenders at Wasa Dredging, work on this project kicked off in mid-March.
"The works have started on the 16th of March and are planned to be performed over the next 4 to 5 month by deploying backhoe dredger 'Hector', tug 'Delfi' and barges 'Alex' and 'Cellu'," said Anko Bos.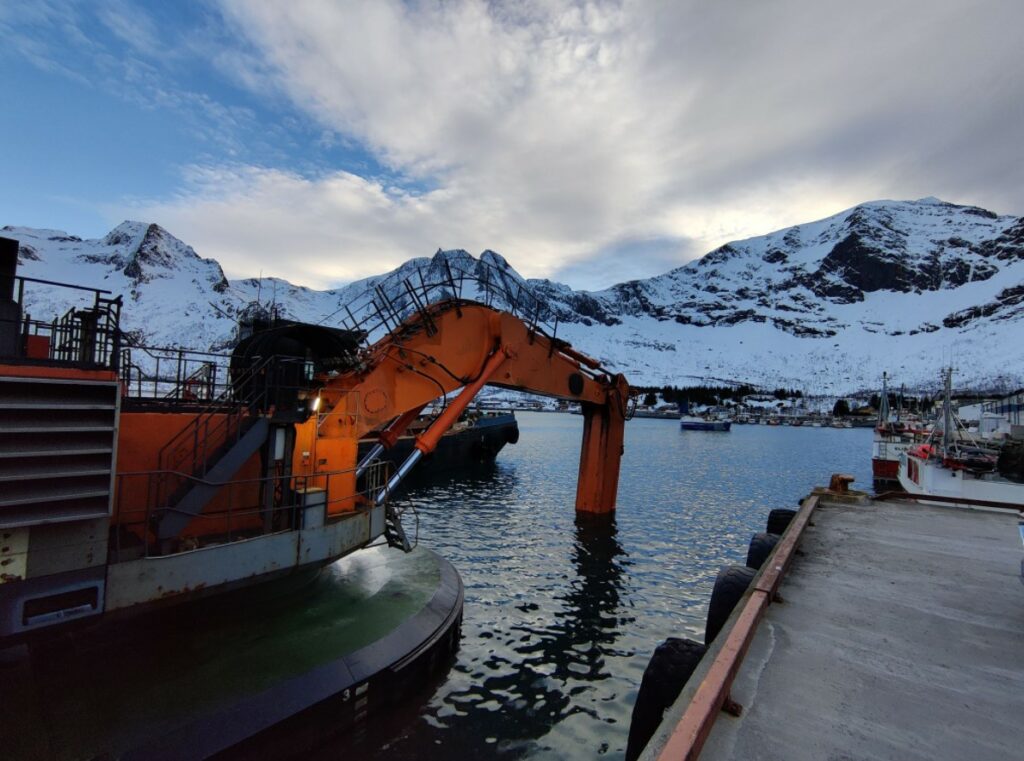 The contract, which was signed in December 2021 with Senja Kommune, includes deepening of the fairway and the harbour of Senjahopen.
This calls for the removal of approx. 25,000 m³ of contaminated soils from the harbour area and dredging of some 250,000 m³ of sand/clays with underlaying moraine layers from the fairway. Also, the project includes relocation of all underwater utilities from the harbor bottom.
Dredged material removed from the Senjahopen Harbour will be placed into two onshore disposal areas with help of dry earth moving equipment, except contaminated soils which require different kind of treatment.