Vienna's Danube Island is known as a popular recreational area – at the same time, it also represents a habitat for animals and plants.
In order to protect and preserve this natural ecosystem, Felbermayr Hydraulic Engineering recently used Liebherr HS 895 HD crawler crane to dredge the bays of the Danube Island.
Division Manager Hans Wolfsteiner from Felbermayr-Hydraulic Engineering commented: "For this project we used the large-capacity barge F 131, which was coupled to a sluice barge with a capacity of 300 cubic meters and the pusher 'Theresa'. Also a 200ton Liebherr HS 895 cable excavator with a 40 meter long boom and a grab with a capacity of ten cubic meters was mounted on to the barge."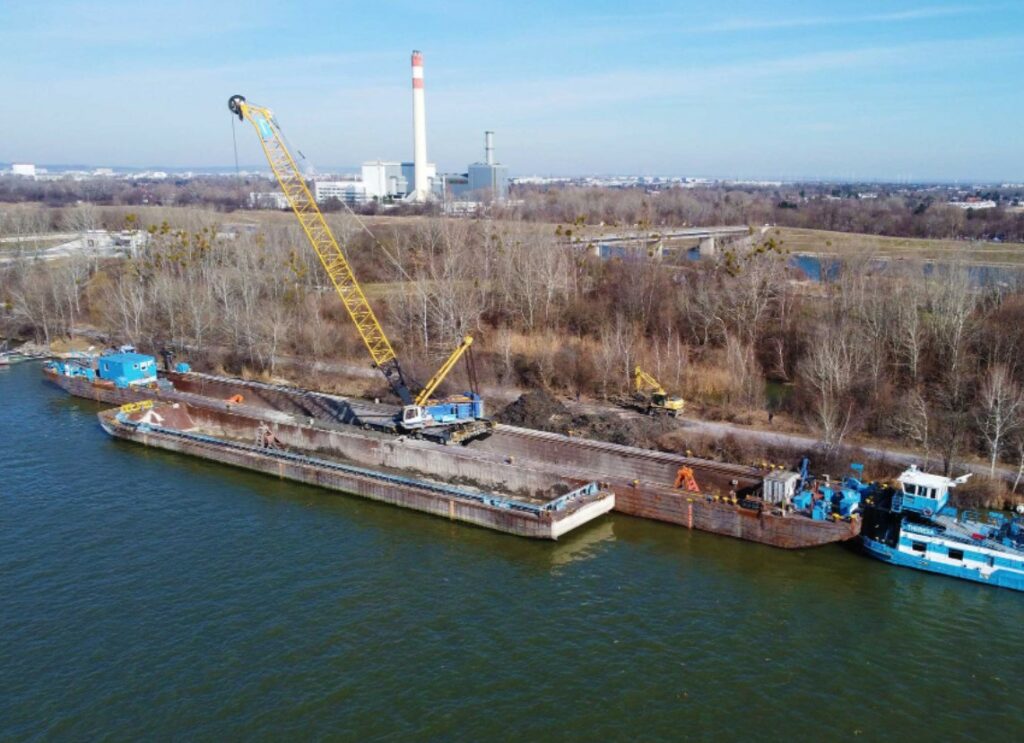 During the works, the fine sediment was dredged from the area with the cable dredger and hydraulic excavator. The mud was then stored in the barge and from there flushed into the Danube with a pump.
Wolfsteiner didn't hide his satisfaction with the result after the dredging was completed. "Because of the regulations, the work could only be carried out in the winter months when there was no vegetation," he said. "In total, around 30,000 cubic meters of fine sediment were removed from the bays in this way. An important step to protect and preserve the ecosystem of the Danube Island in Vienna."
Due to nature conservation regulations, the project, which was commissioned by the City of Vienna, was implemented during the vegetation-free period from mid-January to mid-March 2022.