Liebherr giant working on the Fehmarnbelt project (PHOTO)
Liebherr, one of the leading manufacturers of high-quality construction equipment, recently released this beautiful photo of their largest duty cycle crawler crane, the HS 8300.2 working on the Fehmarnbelt tunnel project.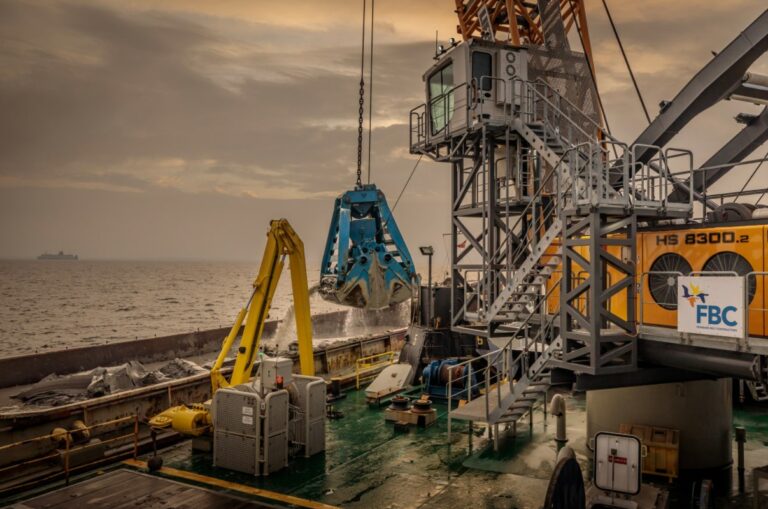 With versatility being the key factor, duty cycle cranes from Liebherr are designed to master any challenge.
Thanks to their robust design, efficiency, precision and reliability they are perfectly suitable for material handling operations including dredging at Fehmarnbelt.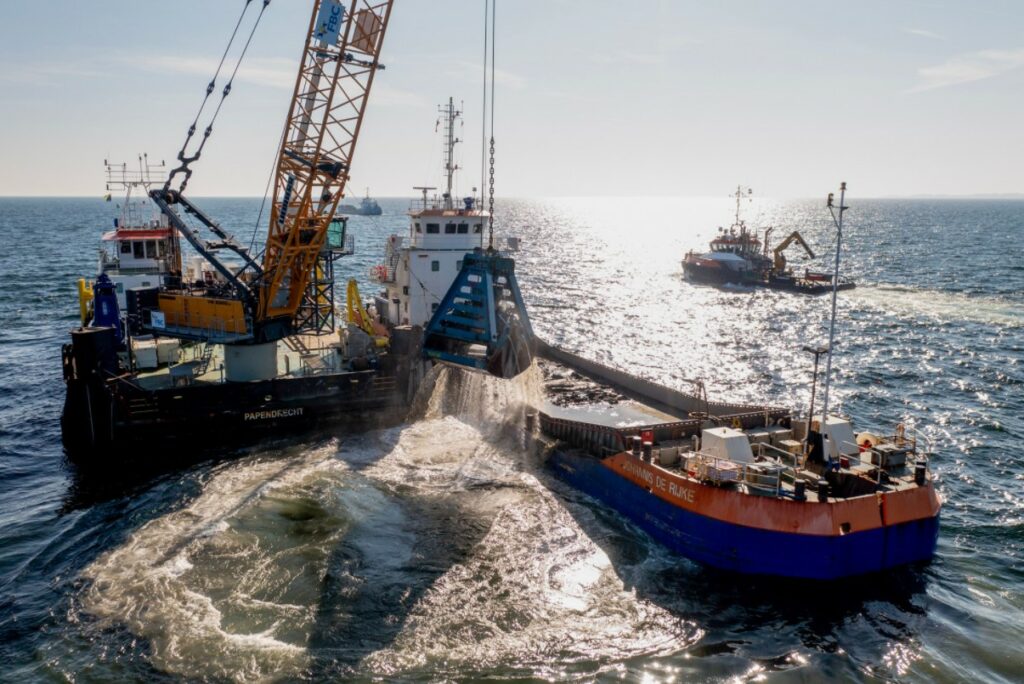 Liebherr duty cycle crawler cranes are either installed on ships or pontoons, or operate from harbours or shores.
The machines are fitted with mechanical or hydraulic clamshell grabs:
Mechanical grabs convince with low operating costs
Hydraulic grabs are used for hard ground conditions
To further increase performance, the hydraulic crawler crane can be equipped with the innovative hybrid drive Pactronic® that uses surplus energy. This increases the turnover performance significantly and reduces fuel consumption at the same time.
For more info about the Liebherr duty cycle crawler cranes, please click here.