FueLNG Private Limited has just completed the bunkering of the Van Oord's new trailing suction hopper dredger (TSHD) Vox Ariane.
This marks the first dredger bunkered by the FueLNG Bellina and extends their track record in providing safe and reliable ship-to-ship bunkering for a wide range of vessels.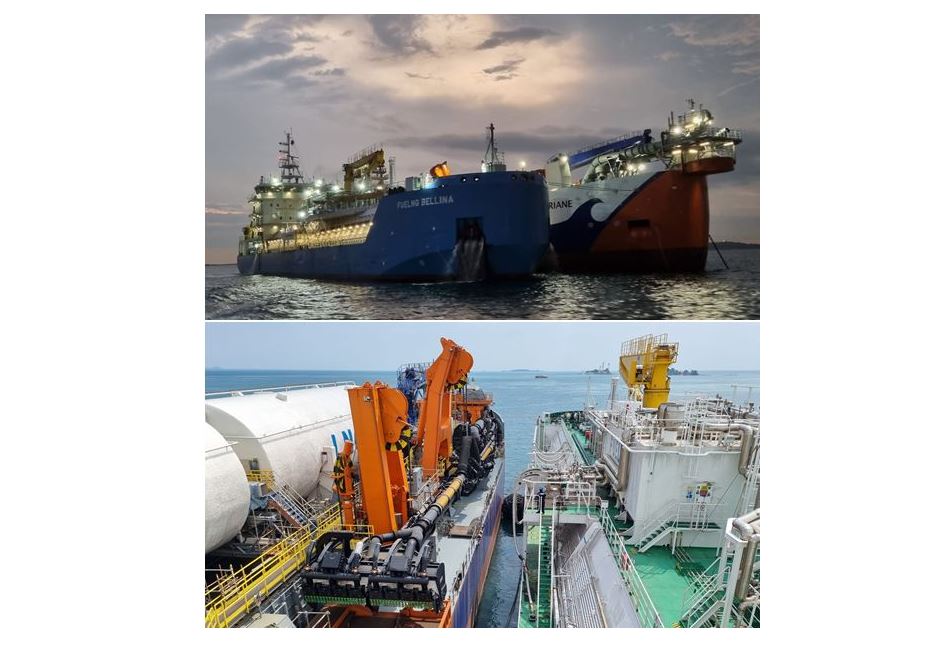 FueLNG also carried out the gassing up and cooling down of the Vox Ariane earlier in March and provided LNG for the vessel's commissioning operations.
Recently delivered by Keppel Offshore & Marine, the Vox Ariane is the first dual-fuel dredger built in Singapore and the first of three identical dredgers that Keppel O&M is building for Van Oord.
Built to the requirements of the International Maritime Organisation's (IMO) Tier III regulations, the Dutch flagged dredger includes several features that considerably reduce fuel consumption and carbon emissions.
Also, the TSHD incorporates innovative and sustainable systems and has obtained the Green Passport and Clean Ship Notation by Bureau Veritas.
According to Van Oord, the Vox Ariane has one suction pipe with submerged e-driven dredge pump, two shore discharge dredge pumps, five bottom doors, a total installed power of 14,500 kW, and is able to accommodate 22 persons.