A contractor for the U.S. Army Corps of Engineers, Philadelphia District is once again dredging portions of the New Jersey Intracoastal Waterway.
This time, Barnegat Bay Dredging Company of Harvey Cedars, NJ, will dredge area of the NJICW near the Cape May – Lewes Ferry terminal.
Last time, the company's cutter suction dredge Fullerton worked from November 2019 through June 2021 removing critical shoals from the Cape May Lewes Ferry channel, Cape May Harbor, near the Ocean City, near Avalon, and near Stone Harbor.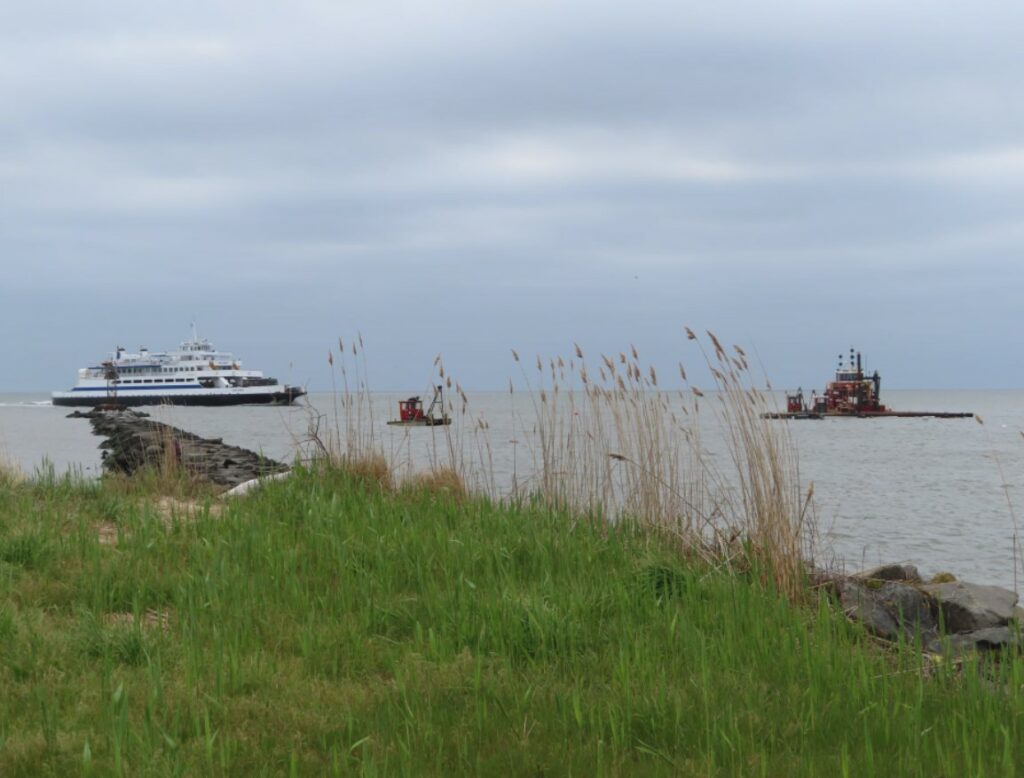 The Philadelphia District maintains the 117-mile long New Jersey Intracoastal Waterway which extends along the New Jersey Coast from the Atlantic Ocean at Manasquan Inlet, about 26 miles south of Sandy Hook to the Delaware River about 3 miles north of Cape May Point.
Sections of the waterway are periodically dredged to enable maritime navigation. This allows the ferry and other marine traffic to flow freely.