It is great to see the progress being made to the rock armour defence at Frontage Four of the Southsea Coastal Scheme.
Frontage 4 of the Southsea scheme is the area around Southsea Castle, stretching from Children's Corner (Blue Reef Aquarium) to The Pyramids.
Work in this area commenced in January 2022 and is expected to be complete by spring 2024.
According to the latest update, there is about 600m of rock armour to be placed this year and by Friday the crews have progressed about 150m, making it nearly a quarter of the way there.
So far, over 10,000 tonnes of rock have been placed in the area for the new flood defences.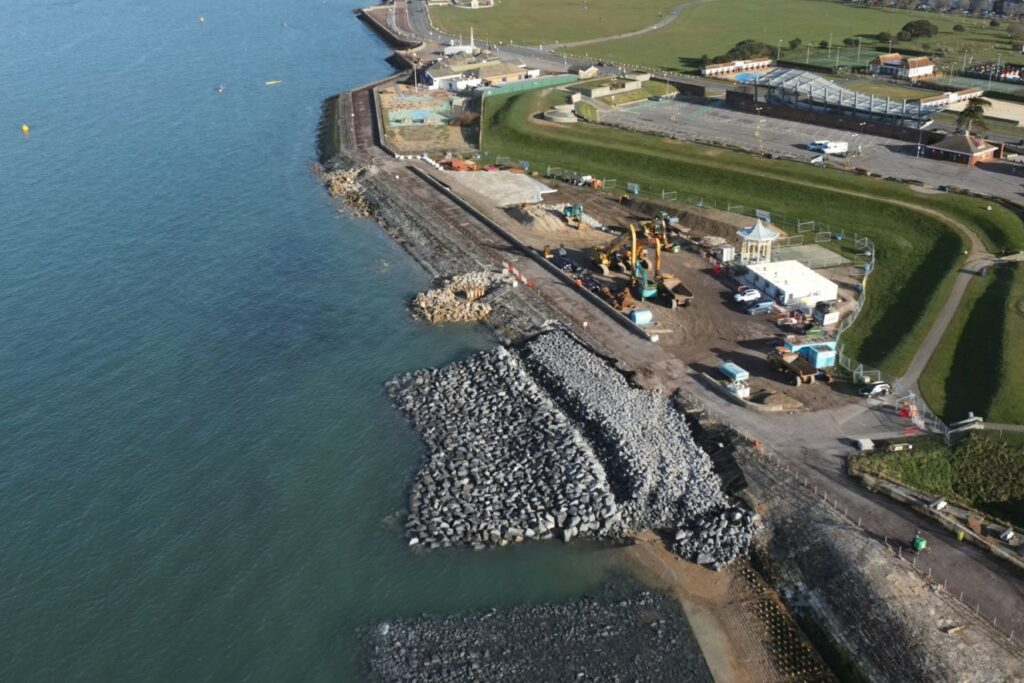 The Southsea Coastal Scheme is the UK's largest local authority-led coastal defences project, worth more than £100M. It will stretch for 4.5km from Old Portsmouth to Eastney, and help to reduce the risk of flooding to more than 10,000 homes and 700 businesses.
Photo: Southsea Coastal Scheme