Optimising growth at Geraldton Port
The McGowan Government is investing $332 million into Mid West Ports Authority's Port Maximisation Project, to meet increased demand for Geraldton Port services.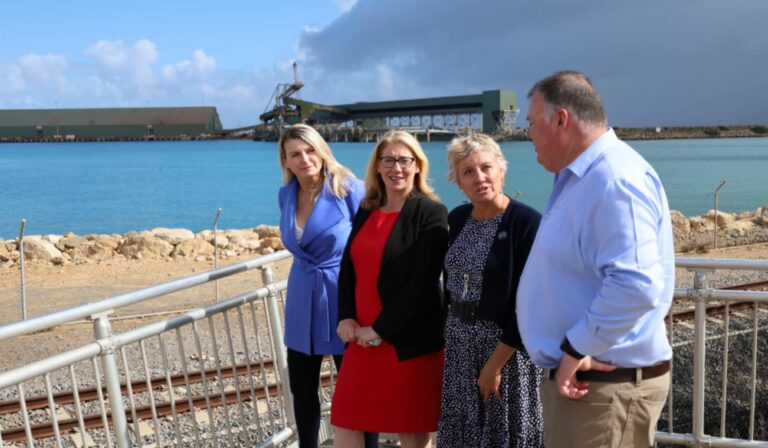 The Port Maximisation Project will be delivered over four years, facilitating growth by allowing Mid West Ports Authority to increase trade from 15 million tonnes per annum (Mtpa) to 25Mtpa by 2026.
This plan will see the development of Berths 1/2 and 6 and associated supporting infrastructure – through a combination of debottlenecking and new economic infrastructure, covering transport, land acquisition, storage, materials handling, etc.
Ports Minister, Rita Saffioti, said: "Mid West Ports Authority has been experiencing substantial growth for port services, with projected demand increasing. This is why the McGowan Government has invested $332 million to meet this demand and create further investment opportunity."
"This region has long been associated with grain and iron ore exports, however, the region is becoming a valuable supplier of mineral sands, metal concentrates and silica sand in a rising global market."
"Our investment is going to support greater diversification at the Port, increased resilience, greater growth, and create more than 2,700 jobs."
The project is expected to create more than 2,700 jobs during construction and hundreds of indirect jobs and opportunities for local subcontractors to get involved.