USACE completes Holland Harbor dredging
The U.S. Army Corps of Engineers' Detroit District completed Holland Harbor dredging in west Michigan last week.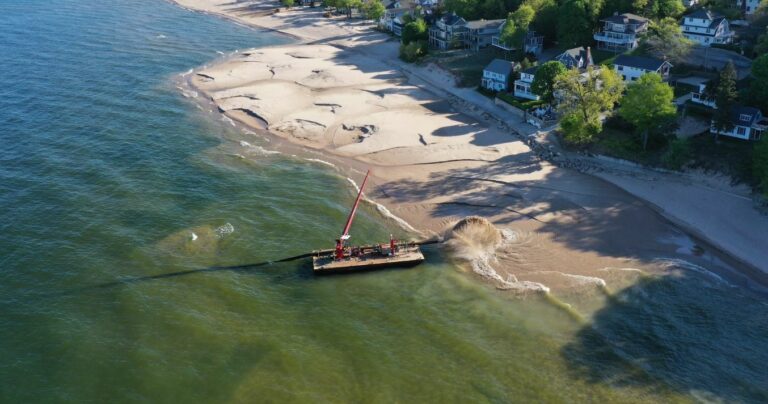 The dredge material is being used as beach nourishment to replenish beaches after erosion during recent high water levels on Lake Michigan.
Approximately 31,000 cubic yards of material was removed from the outer harbor (lakeward of the breakwaters) and pumped to the shore 2,000-4,500 feet south of the south breakwater.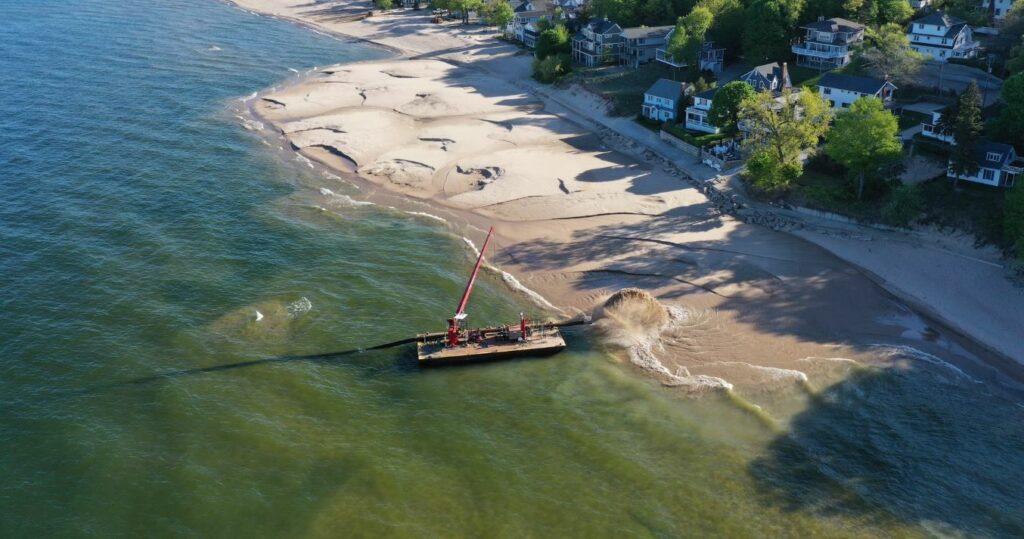 The main goal of this important dredging work is to keep the shipping channel open.
Cargo traversing through Holland Harbor includes construction aggregate, large stone for erosion protection projects and metal recycling.
The harbor is located on the east shore of Lake Michigan 95 miles northeasterly from Chicago, IL, and 23 miles southerly from Grand Haven, MI.