South Amboy Ferry Terminal project starts this summer
Assembly Speaker Craig J. Coughlin was joined by New Jersey Representative Frank Pallone and other state and local dignitaries yesterday to mark funding milestones for the South Amboy Ferry Terminal, slated for a construction start this summer.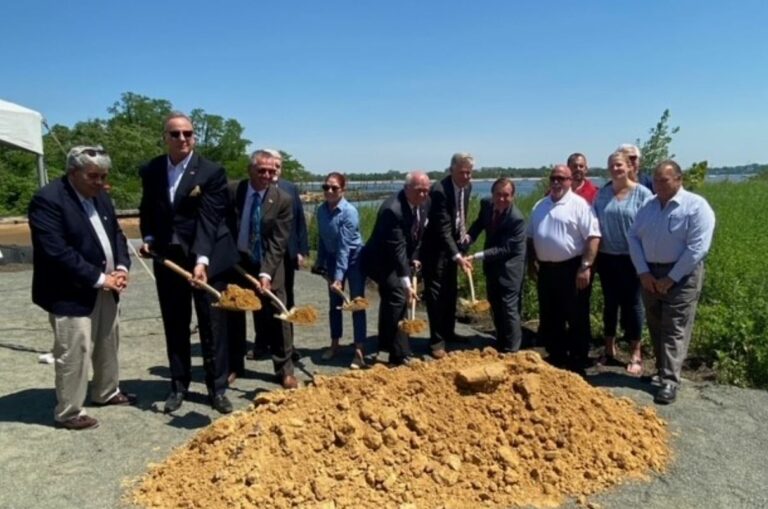 The terminal planned for South Amboy is intended to support direct water ferry service for passengers into New York City.
The state has cumulatively appropriated approximately $18 million for dredging and waterside construction including bulkheads, pilings, the floating dock, and more. 
The city was also awarded a $5.3 million federal grant for the project, distributed through the U.S. Department of Transportation's Passenger Ferry Grant program.
Part of a larger vision to create an intermodal transit village, the ferry service will combine strategically with the local train to improve city and regional mobility.
"The South Amboy ferry will give residents a new way to commute between Central Jersey and New York City and reduce traffic congestion," said Pallone. "The new facility will also bolster economic opportunities in the city and surrounding area."
The ceremonial groundbreaking took place in front of the site of the terminal, at Radford Ferry Road.