The Blount Island dredging project is a big win for the community
Government, industry, and local leaders gathered recently to share their thoughts on the importance of JAXPORT's Blount Island Marine Terminal dredging project.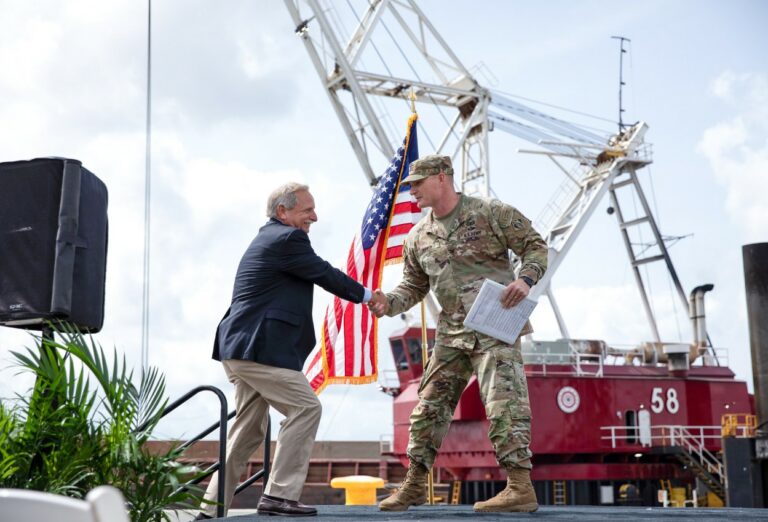 The project deepened 11 miles of the federal shipping channel to 47 feet from its previous depth of 40 feet.
The deeper channel allows larger container ships to call Blount Island to and from destinations worldwide and allows existing ships calling Jacksonville to carry more cargo on board.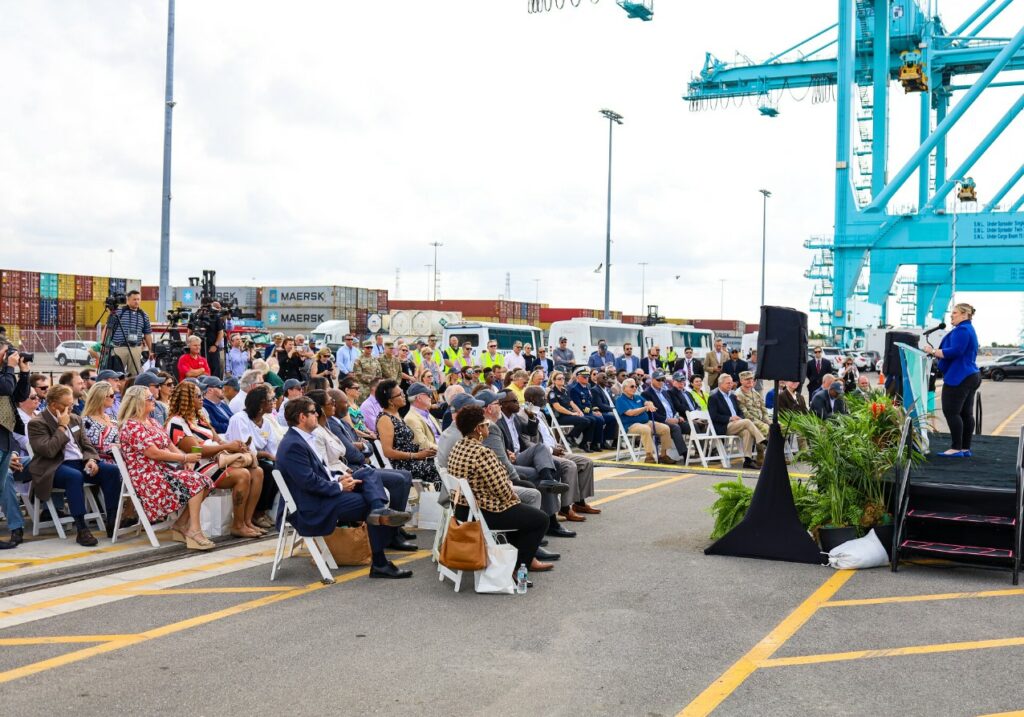 Here's what they said about the completion of the Jacksonville Harbor Deepening Project.
Mayor Lenny Curry, City of Jacksonville: "Jacksonville's economy and livelihood has always centered around the St. Johns River. JAXPORT has been a crucial driver of economic growth and investments in our city. The completion of this leg of a decades-in-the-making Harbor Deepening Project has required the collaboration and effort of public, private, and nonprofit spheres."
Councilman Ron Salem, JAXPORT's Jacksonville City Council Liaison: "It's going to bring all sorts of jobs to Jacksonville. The enhanced ships that will be coming in because of this and the jobs that will be produced is a real legacy."
Captain of the Port Mark Vlaun, Commander U.S. Coast Guard Sector Jacksonville: "It's a really big day for Jacksonville in terms of safety, security, and environmental protection, but also the economic prosperity in this region."
Ike Sherlock, Chief Operating Officer of Jacksonville-based logistics services provider AGX Freight: "This is a culmination of a lot of hard work and not to be shortsighted – the vision that our leadership had 10, 12, 15 years ago to know that we need this deep water at this point in time. Projects like this take a long time and that vision is key to our success."
Laura DiBella, Executive Director of Florida Harbor Pilots Association: "The completion of the JAXPORT Harbor Deepening project through Blount Island is a testament to the commitment from our federal, state, and local partners in keeping Florida's blue economy competitive with other states, all while advancing, expanding, and strengthening the economic resilience of the Northeast Florida market for decades to come."
Deepening through Blount Island was completed three years ahead of the original project schedule. The total funding to date is $420 million funded through a public-private partnership between the federal government, State of Florida, City of Jacksonville, JAXPORT, and SSA Atlantic.