By the end of the year, Charleston Harbor will be 52 feet deep, making it the deepest harbor on the east coast.
This is no overnight success story.
In fact, USACE has deepened and maintained the harbor for 140 consecutive years.
"When we first started in 1852, the harbor was only 17 feet deep," USACE said.
"Thanks to a great partnership with the South Carolina Ports Authority, this year, Charleston will be able to welcome the world's largest ships fully loaded, at any tide."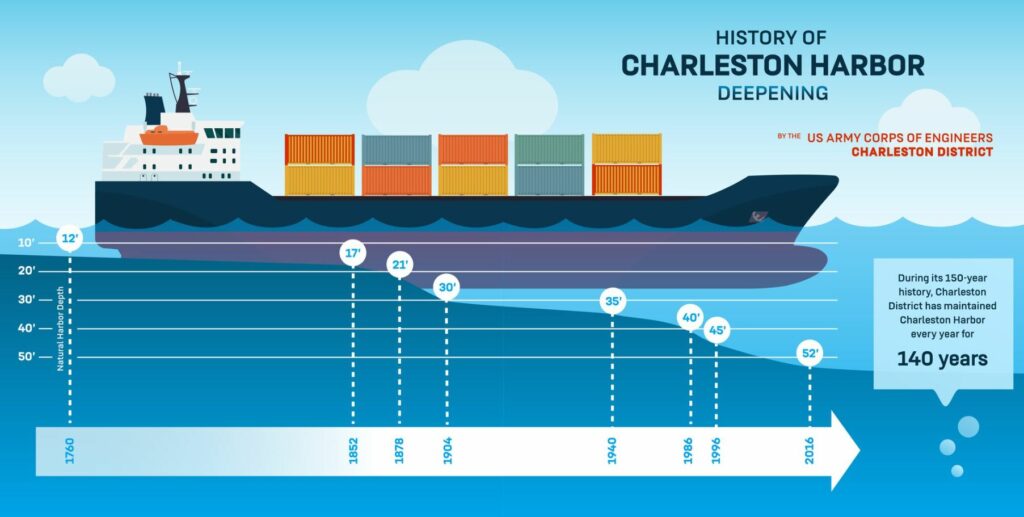 The Charleston Harbor Deepening Project is crucial to SC Ports remaining globally competitive as record cargo volumes and bigger ships continue to flow through the Port of Charleston.
This significant infrastructure development will greatly increase Charleston Harbor's capabilities and SC Ports' competitiveness in the era of big ships, further connecting South Carolina to global markets.