MMEA detains two dredgers for anchoring without permission
The Malaysian Maritime Enforcement Agency (MMEA) has detained two Malaysia-flagged dredging vessels for anchoring without permission in the waters of Kuala Selangor, the northwestern Selangor.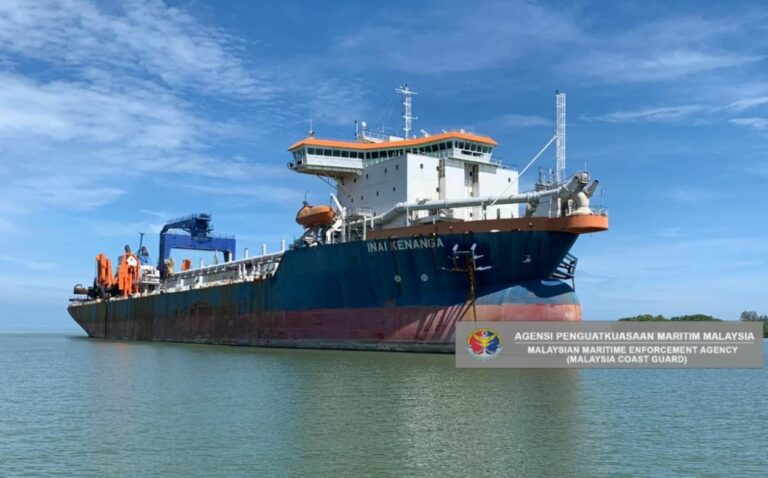 According to Selangor MMEA director Maritime Captain, V. Siva Kumar, the dredgers Inai Terasek and Inai Kenanga were detained at around 11am on Monday (27 June).
"An operation was conducted with two members of the Port Klang Marine Department to perform an inspection of the dredgers anchored near Pantai Acheh," Captain Kumar stated.
Also, he said that the dredgers were found anchored without permission from the Malaysia Marine Department director-general, approximately 0.5 nautical miles east of Pantai Acheh. 
"During the inspection, it was found that the Inai Terasek was operated by two Malaysians and four Indonesians while the Inai Kenanga's crew consisted of 13 locals, four Indonesians, a Myanmar national and a Filipino national," he said. 
The vessels, captains and crew of the two dredgers were taken to MMEA Selangor state headquarters investigations.